'Balls al carrer 2019-2020' in Valencia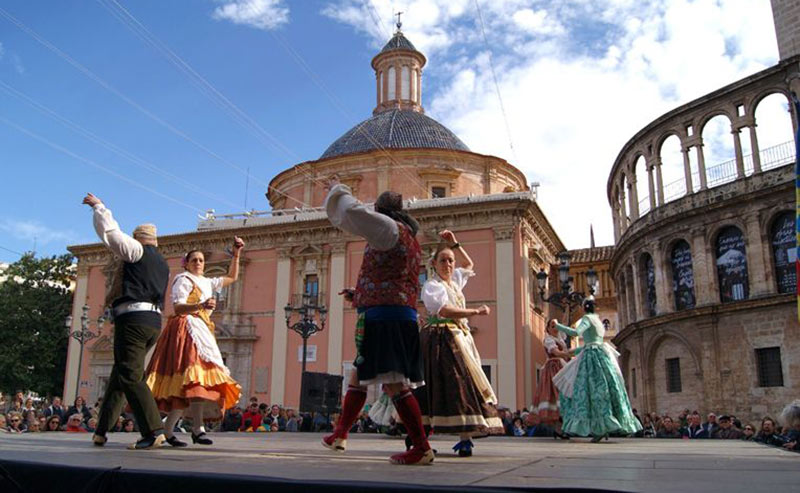 By fallas.com
'Balls al carrer' is a Valencian regional dance festival. This year's XXIII edition starts on Friday 6 December and ends on Sunday 17 May.
Over 94 performances will take place, each one organised by one of the 'Fallas 2020' 'fallera' groups.
Dances will take place 10:30 to 12:30; two hours full of traditional dances and music. An opportunity to learn more about Spain's heritage.
Winter shows will be held at the Plaza de la Virgen and the spring shows in La Marina de Valencia.
Programme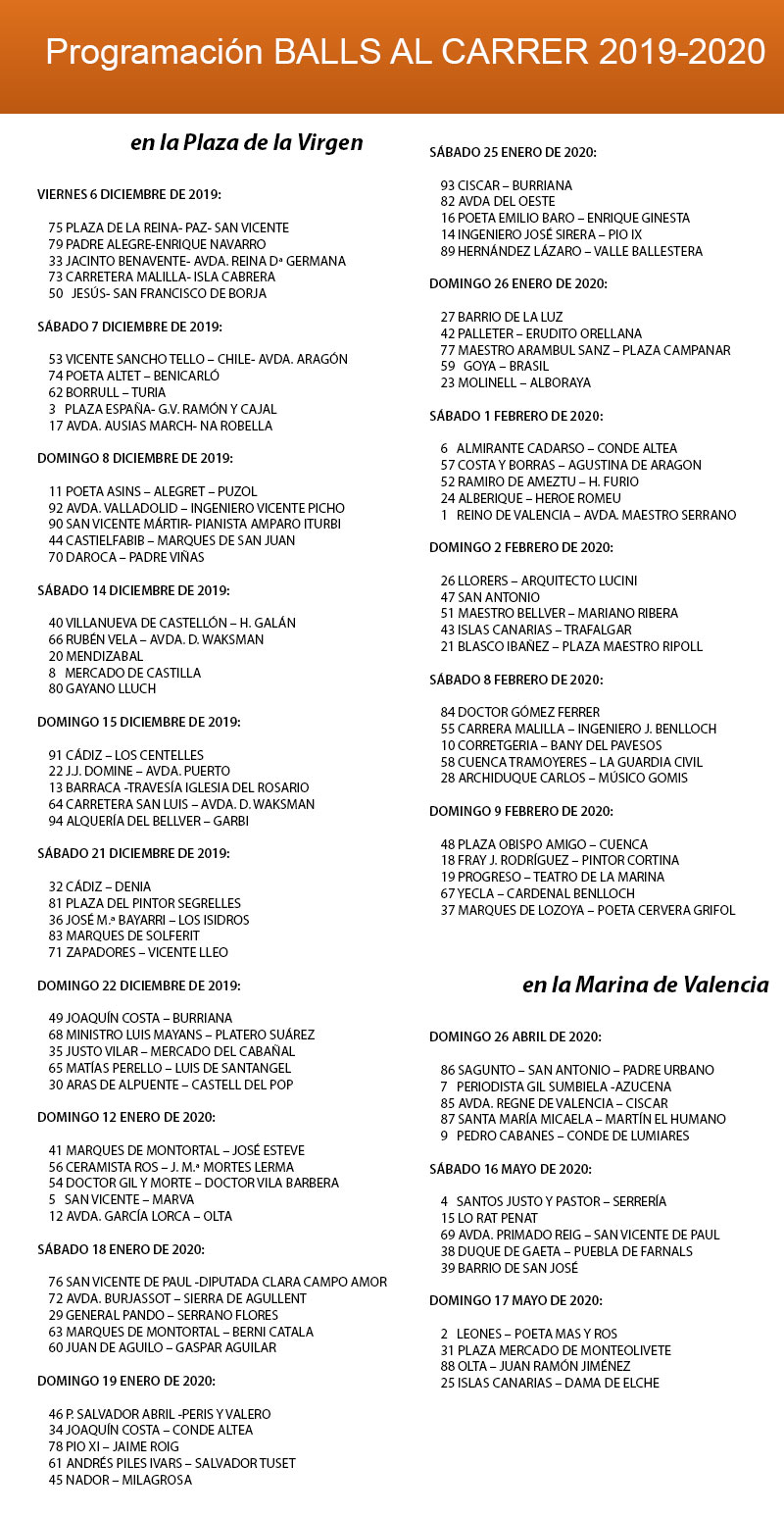 Location