Comic exhibition 'Heroes Comic Con Valencia 2019' in Valencia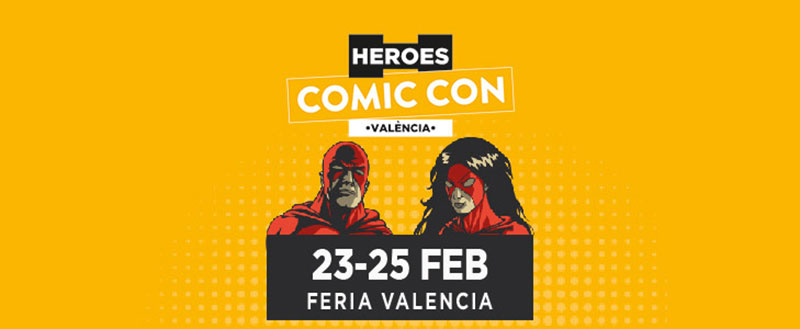 By heroescomicconvalencia.com
The event, an international reference of pop culture, takes place from 22 to 24 February at the Feria de Valencia (pavilions 7 and 8).
"Heroes Comic Con Valencia 2019" brings together comic fans, cosplay, cinema, television series, video games and board games in one venue.
At this second edition over a hundred different activities such as exhibitions, conferences, workshops, master classes, book signing or prize giving have been programmed, so as to accommodate all ages and tastes.
One of the famous guests is Lena Headey, known for his role as Cersei Lannister in the 'Game of Thrones'.
Programme
Horarios
Friday, February 22, from 10:00 to 20:00.
Saturday, February 23, from 10:00 to 20:00.
Sunday, February 24, from 10:00 to 20:00.
Location