'Forever King of Pop' Tribute to Michael Jackson in Valencia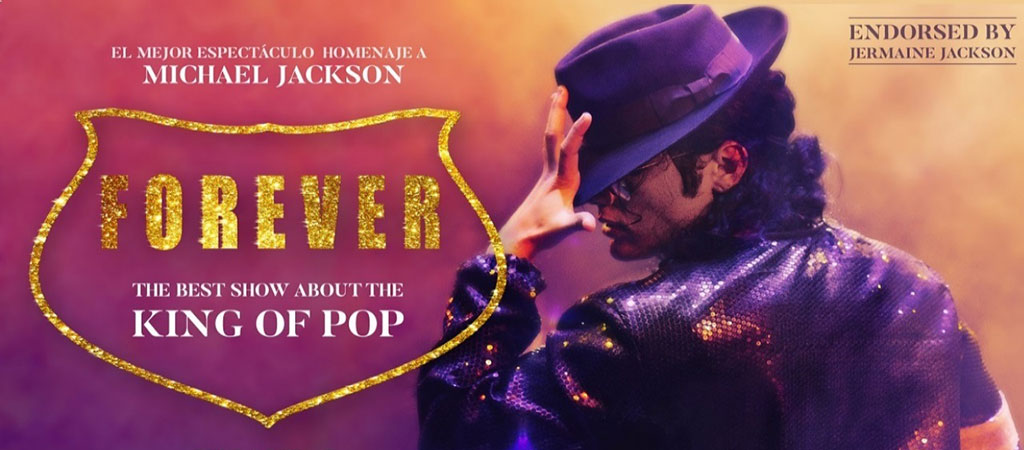 By foreverkingofpop.net
The show, which takes place at Valencia's Olympia theatre, runs for five consecutive days, from 14 to 18 November.
'Forever King of Pop' is the only show of its kind in the world to have been endorsed by members of Michael Jackson's family.
It is not only an intense trip through his greatest hits but also very emotional, something no other show of this type has matched.
With amazing high quality artistic scenic and audio-visual effects combined top-notch voices, musicians, acrobats and dancers, 'Forever King of Pop' travels through the history of Michael Jackson's legacy creating a "roller coaster of emotions" in remembrance of the King of pop.
Timetable
Wednesday to Friday, from 20:00 to 22:00.
Saturday and Sunday, from 18:00 to 20:00.
Promotional video
Location