Free 'La Pérgola de Cervezas Alhambra' concerts Summer 2020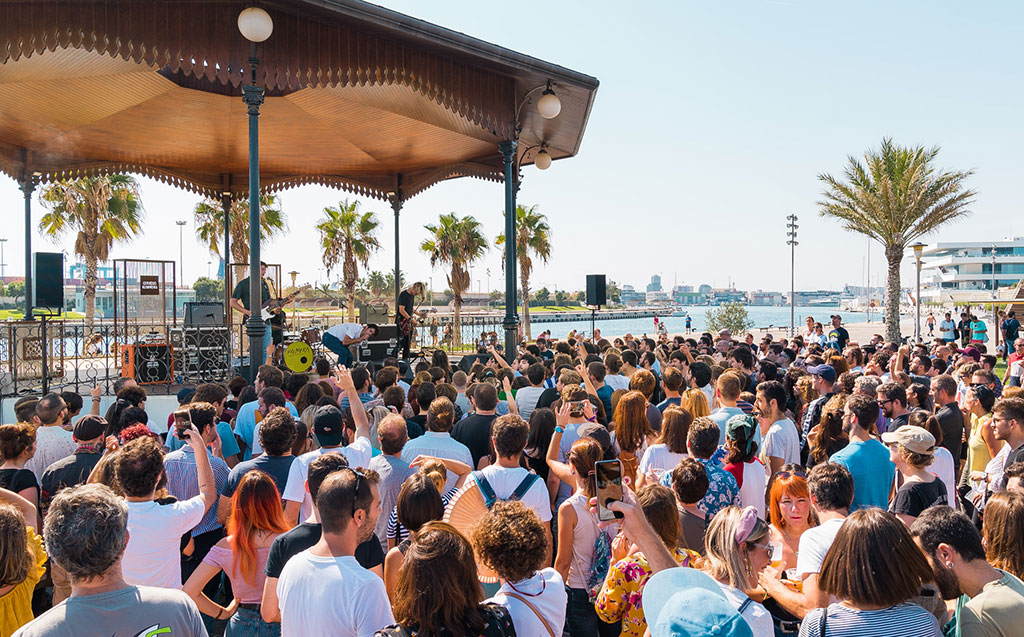 By lamarinadevalencia.com
Enjoy free 'La Pérgola de Cervezas Alhambra' concerts every Thursday afternoon, from July 16 to September 10, at La Marina in Valencia.
The concert schedule, from 19:00 to 22.00 and the location, by the sea, make these concerts a perfect way to enjoy the summer sunsets with outdoor music.
The concert programme includes a wide range of music such as pop, rock, funk, hip hop, punk, jazz, indie and cumbia.
Programme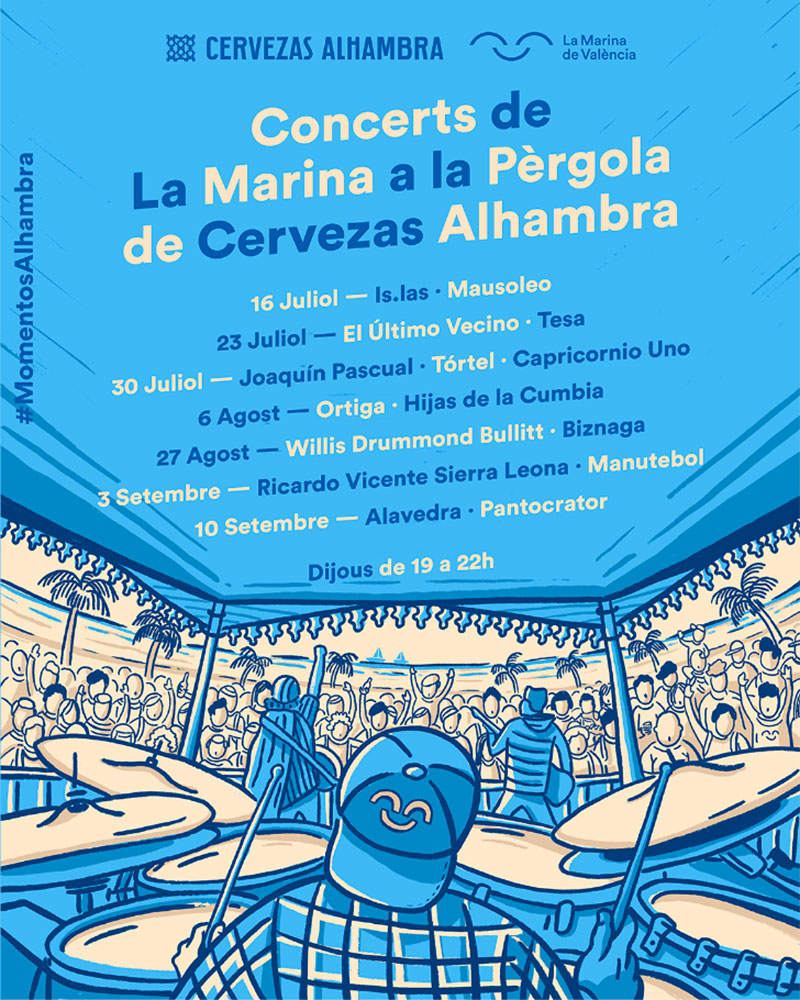 Location