Benidorm hosts the best Spanish rock festival ever 'Iberia Festival'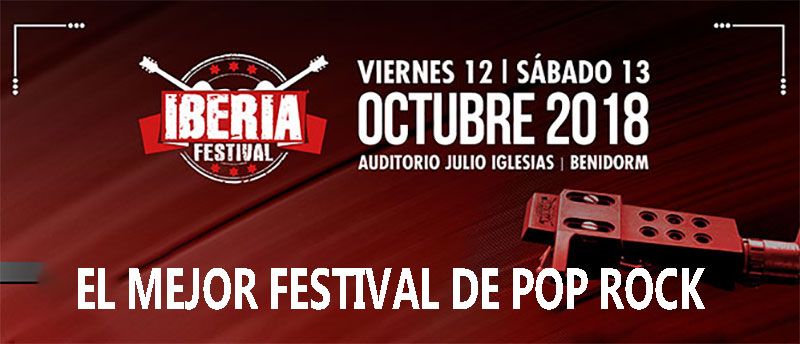 By iberiafestival.com
The sixth edition of this musical event takes place on 12 and 13 October at Benidorm's Auditorio Julio Iglesias (music hall).
'Iberia Festival' always centres its focus on Spanish rock music and this year is no exception with well-known artists and Spanish rock bands such as Jaime Urritia, Café Quijano, Tequila, OBK, Coque Malla, Golpes Bajos and Danza Invisible invited for the occasion.
In addition, in this edition, from 12.00 to 17.00 there will also be morning sessions including children's activities, Djs, bands, tapas area, foodtrucks and cocktails. Entrance to these activities and events that take place in the l'Aiguera Park (next to the Julio Iglesias Auditorium) is free.
Programme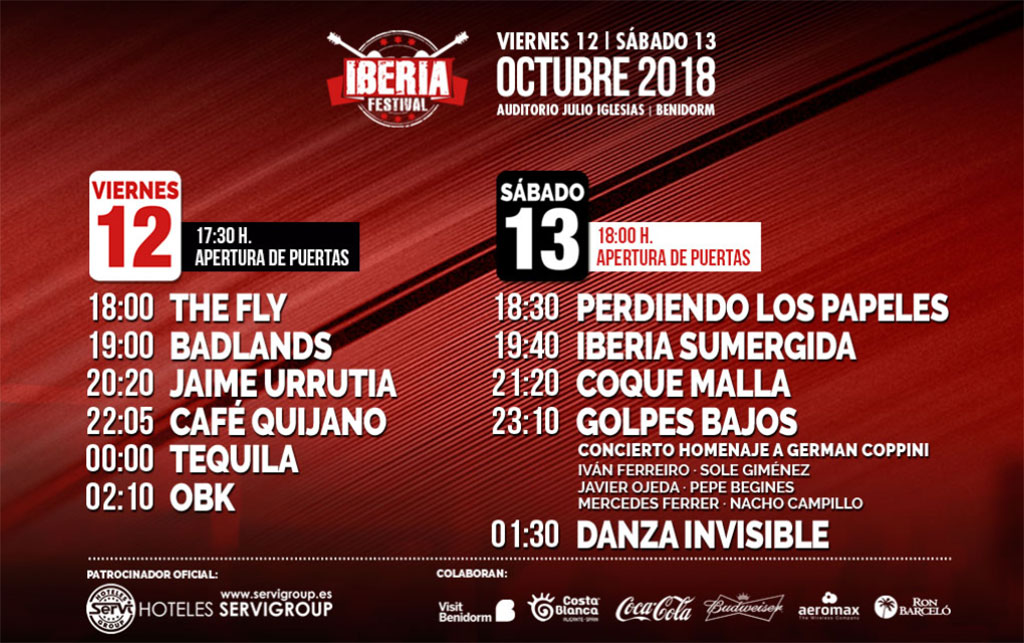 Location