'Charity puzzle competition' in Ibi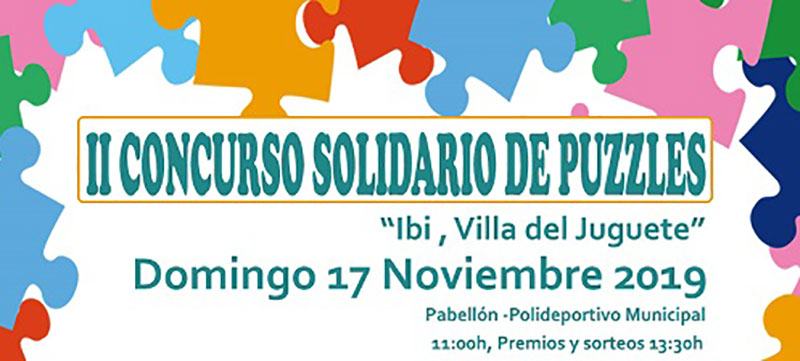 By aepuzz.es
Join the second edition of this entertaining event this Sunday 17 November as from 11.00 in Ibi's Polideportivo Municipal (Alicante).
Due to last year's success, 'Ibi, Villa del Juguete' (Town of Toys), celebrates this puzzle competition again and offers prizes for the top three participants in each category (adults in pairs and children individually).
All participants may keep the competition puzzle they use and there will be raffles with prizes for both adults and children alike.
All proceeds will go to the Association Somriu.
Location