"Alacant Street Food Market" 2022 (Alicante)
Find one of the best itinerant food and drinks fairs with live music and activities from Friday 3 to Sunday 5 June in Alicante's Seneca Square.
Entrance to the 'food truck' fair is free of charge and there will be trucks from different countries.
This amazing street food market offers a varied gastronomic offer at affordable prices.
There will be a live music as well as activities for kids
Timetable
Friday: from 18:00 to 00:00.
Saturday: from 12:00 to 00:00.
Sunday: from 12:00 to 00:00.
Programme

Location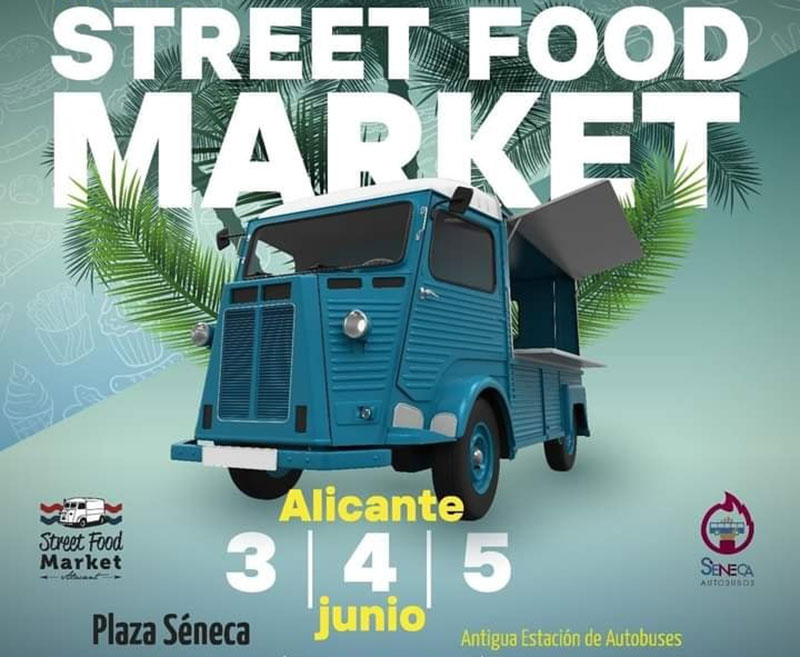 June 3
Plaza Séneca (Alicante)