This exciting festival takes place on Saturday 14 December at the Centro Cultural Las Cigarreras in Alicante.
The event is organised by the animal defense association 'Animals Feel'. Speakers from across the country will attend, including some organisations that collaborate directly with their animal rescues.
This event is free of charge, there will be several conferences, workshops, vegan food, concerts and some big surprises.
Timetable
Programme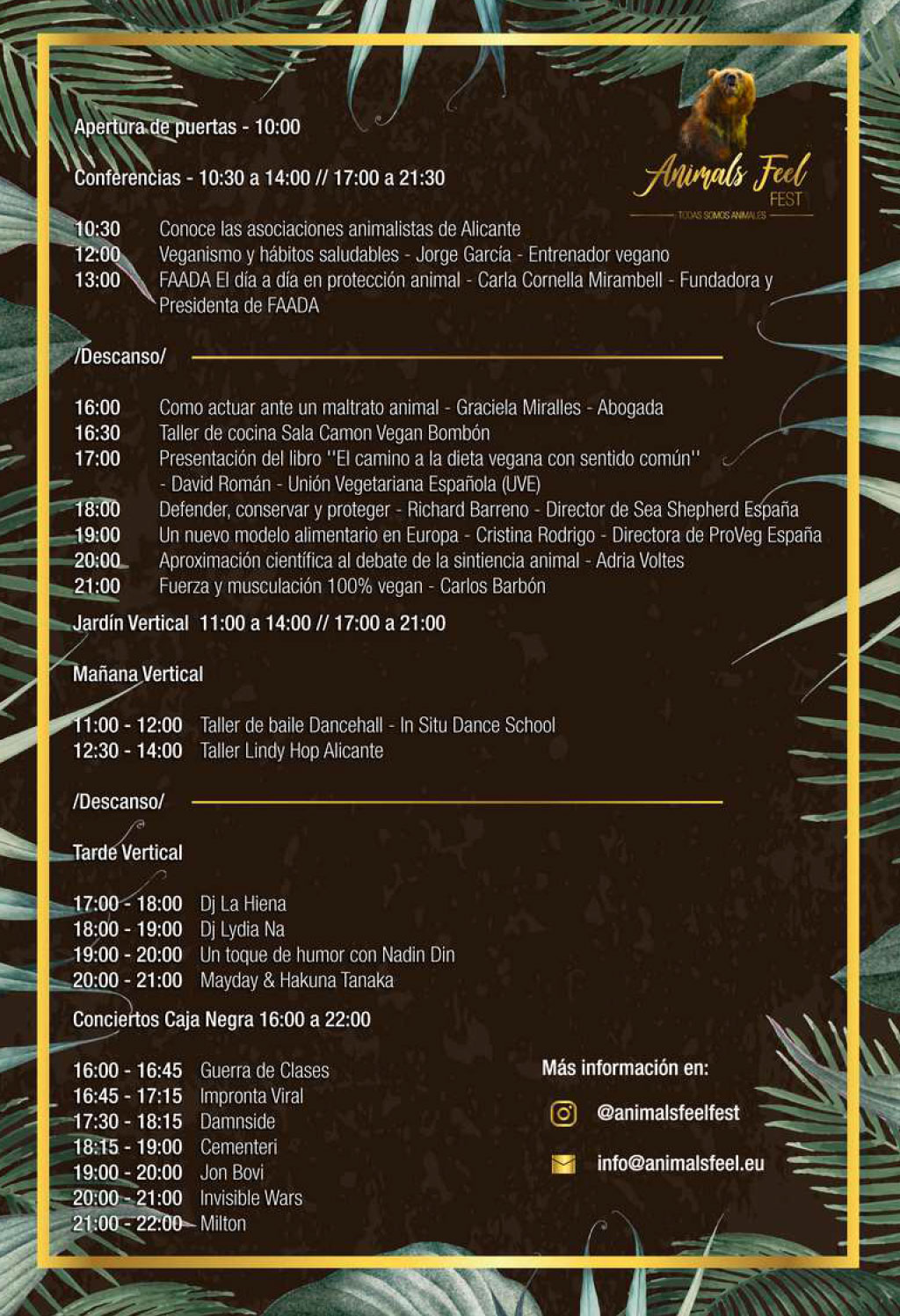 Location

December 14
Centro Cultural Las Cigarreras (Alicante)