Aqua Natura Benidorm, the latest edition and most modern water park in Benidorm (Alicante), is next to Terra Natura Benidorm
Its design offers a visual field that allows parents to rest and relax while children play and have fun in the water.
The park has unique attractions such as the "Kamikace" (a plummeting dive for the more daring), "La Cresta" (a completely enclosed roller coaster-slide), "Aqua Snake" (a zigzag-shaped slide), "Speed Hole" (a fast tubular slide), "Rio Aventura" (a very wide U-shaped slide), "Black Hole" (a long descent at high speed), "Zigzag-Giant slide" (a slide that descends between curves), "Multipista" (a vertiginous descent with 4 tracks in parallel), "Niagara" (a slide of rapid fall), "Zorba Beach" (an impressive central pool of 5,000 square meters) and a wave pool with geysers and waterfalls.
There is an exclusive children's water area with two irregular shaped pools with slides and a water castle with corridors, hiding places and interactive water games for children to soak up the fun.
The park also has beach bars, picnic areas, lockers, changing rooms and rubber rings and hammocks for rent.
The park will be open from 1 April to 31 October, 2023.
Location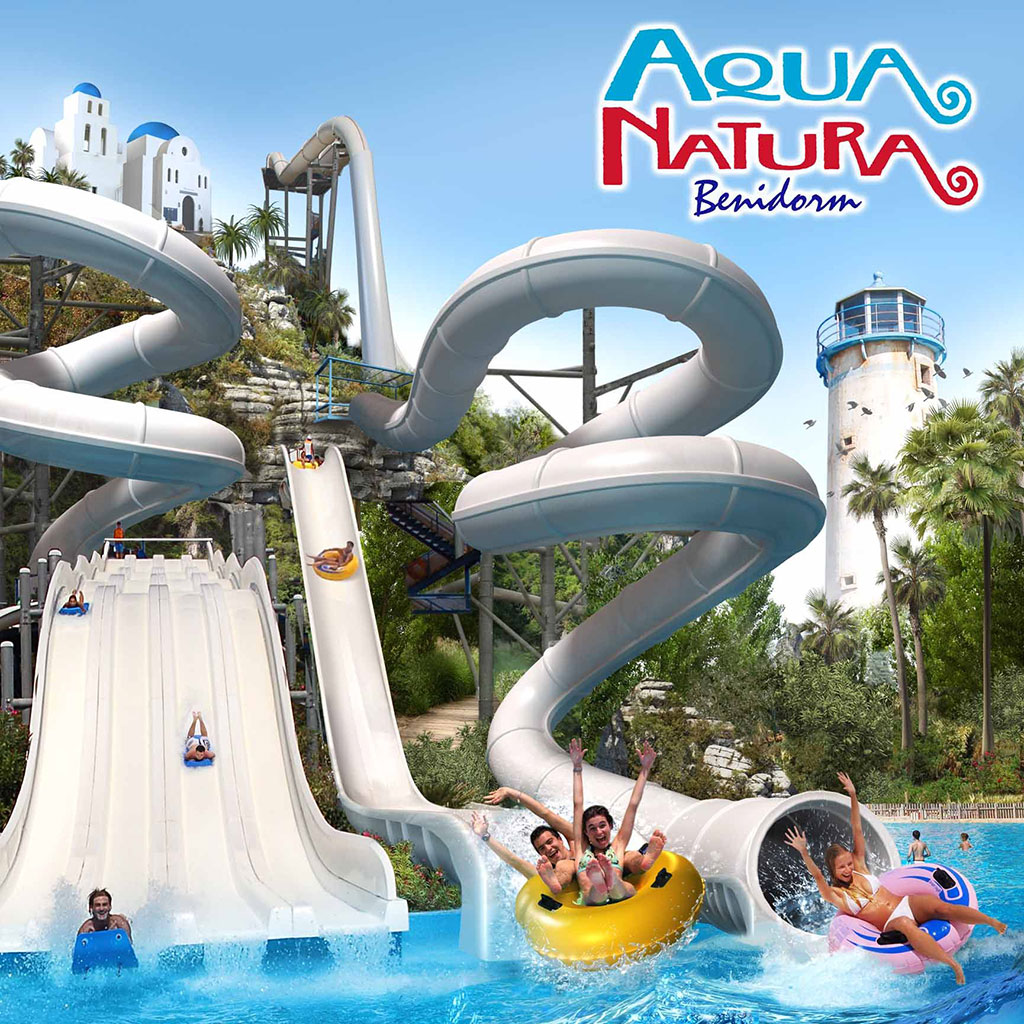 September 25
Aqua Natura (Benidorm)