'Día del Villazgo 2020' celebrations in Pinoso
'Día del Villazgo' conmemorates when Pinoso was granted the title of independent town in 1826. This celebration takes place on Sunday 16 February; a great occasion to visit the town!
There will be a 'Muestra de Pinoso Antiguo' ( Old Pinoso Exhibition), to showcase old trades and customs. A tasting and sales fair of artisan and gastronomic products and plenty of traditional music and dances to liven up the day.
Programme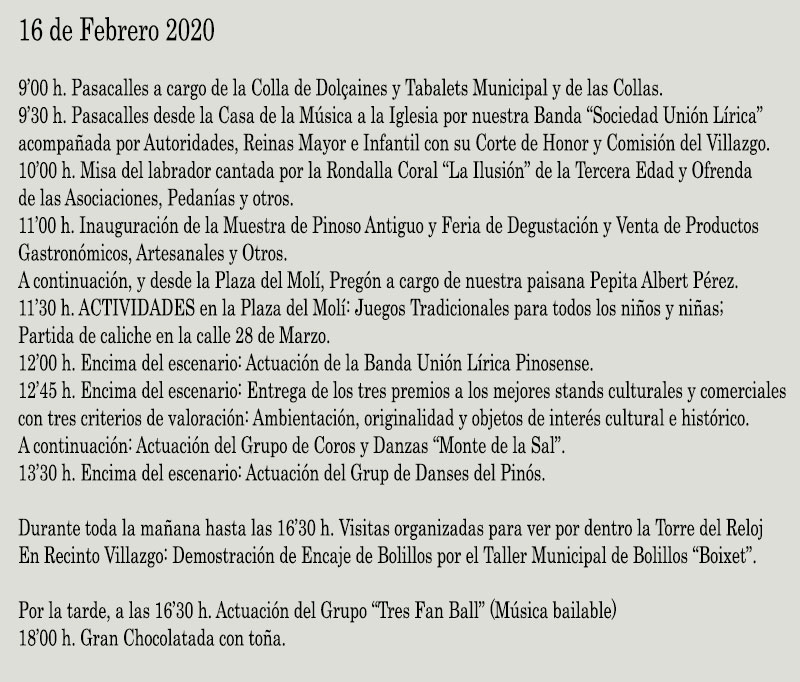 Location