DinoPark Algar (Callosa d'en Sarrià)
This themed and educational-orientated park in Callosa d'en Sarrià (Alicante) offers the whole family a fun and educational day out.
What's more it's located in a beautiful natural environment, close to the Algar fountains, just 8 km from Altea and 17 km from Benidorm.
In DinoPark Algar visitors see dozens of life-size reproductions of dinosaurs, some move and make noises too, or visit amazing attractions such as 'Paleontological Patio' (sands with buried remains), '3D Cinema' (view three-dimensional films), 'Journey to the Earth's past' (real artefacts from remote times), 'Argentinosaurus' (a 30m robot dinosaur) and 'Wollemia Nobilis' (prehistoric living plant).
The park also offers a botanical cactus garden, play areas, parking, a picnic area and its 'Dino Café', perfect to take a bite and have a drink.
The park will be open from 1 March to 30 November, 2022.
Location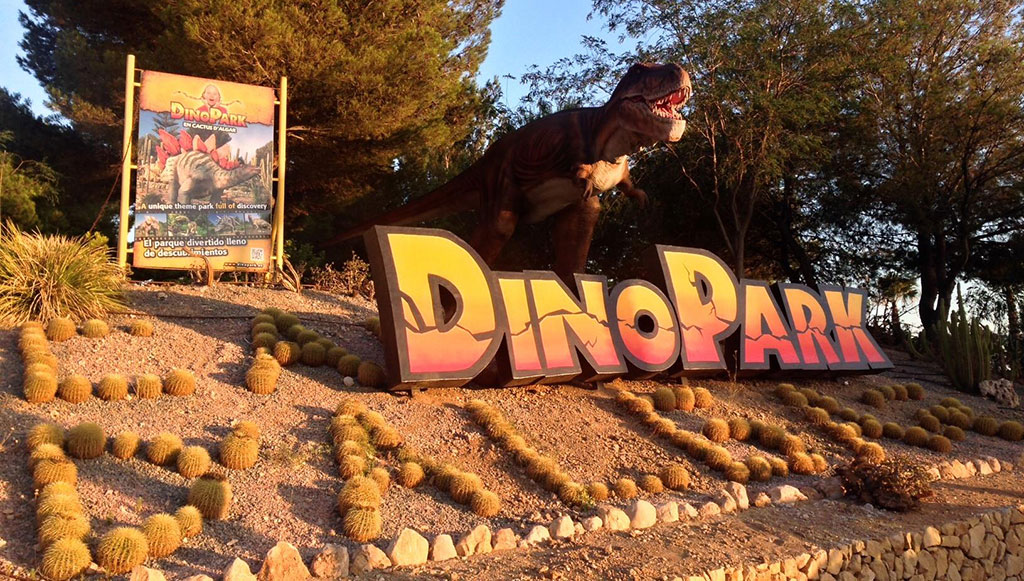 September 1
DinoPark Algar (Callosa d'en Sarrià)