"ECOALICANTE 2022" (Elche)
The fair of ecological products and healthy life will take place on 26th and 27th February at the Institución Ferial de Alicante (IFA).
ECOALICANTE aims to promote a healthy and sustainable lifestyle, promote the consumption of natural and local products, provide information on solutions for people with food intolerances, support small organic producers, promote responsible recycling and publicise new products to improve the environment.
Among the programmed activities we will find workshops: recycling, healthy eating, healthy recipes, initiation to your home garden, showcooking…; talks: early detection of intolerances, dietary guidelines, physical exercise, relaxation and meditation for a healthy life, ideas for a sustainable lifestyle, consumption of local products, success stories of sustainable companies; and activities for a fuller life: painting, music, ceramics, sewing and handicrafts.
Timetable
Saturday: from 10:30 to 20:30.
Sunday: from 10:30 to 20:00.
Programme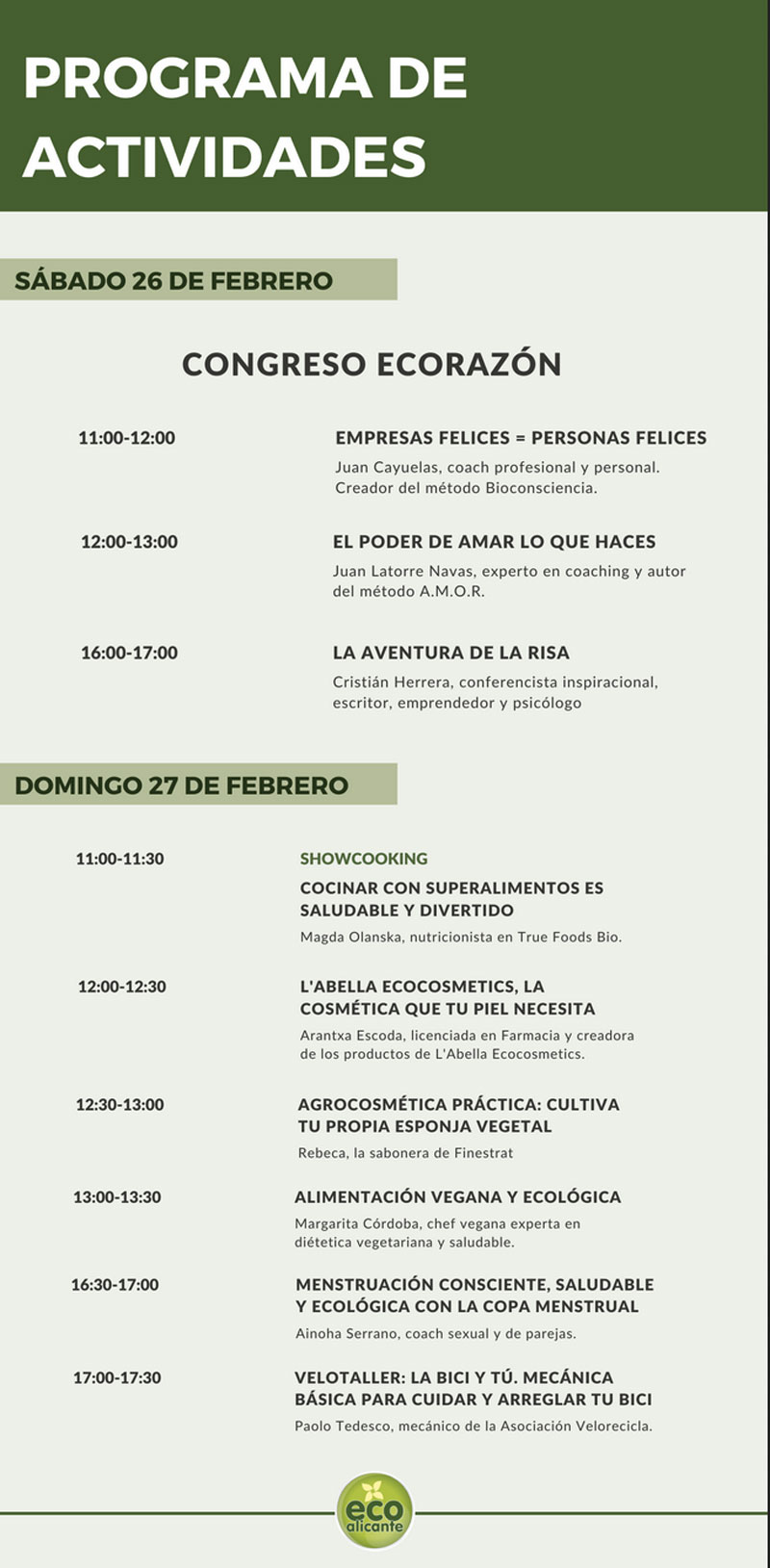 Location