Exhibition "Invisible Scientists" (Alfaz del Pi)
Visit this exhibition that recalls the fundamental role of women and girls in science. It will be open to the public from 3 February to 3 April at the Casa de Cultura in l'Alfàs del Pi.
The exhibition "Invisible Scientists" is part of the celebration of the International Day of Women and Girls in Science. This commemoration aims to increase interest in science, favoring the development of scientific vocations among young people and stimulate a change in attitude regarding the equality of men and women in science.
The exhibition aims to contribute to recovering and recognizing the work of women scientists throughout history and up to the present day. Contains the biography of various important female scientists, some known and some unknown. All of them applied creativity and innovation to their lives and professions, overcoming the obstacles that limited them to thus contribute to the social and economic development of our society.
Timetable
Monday to Friday: from 8:00 to 20:00.
Saturday: from 11:00 to 20:00.
Location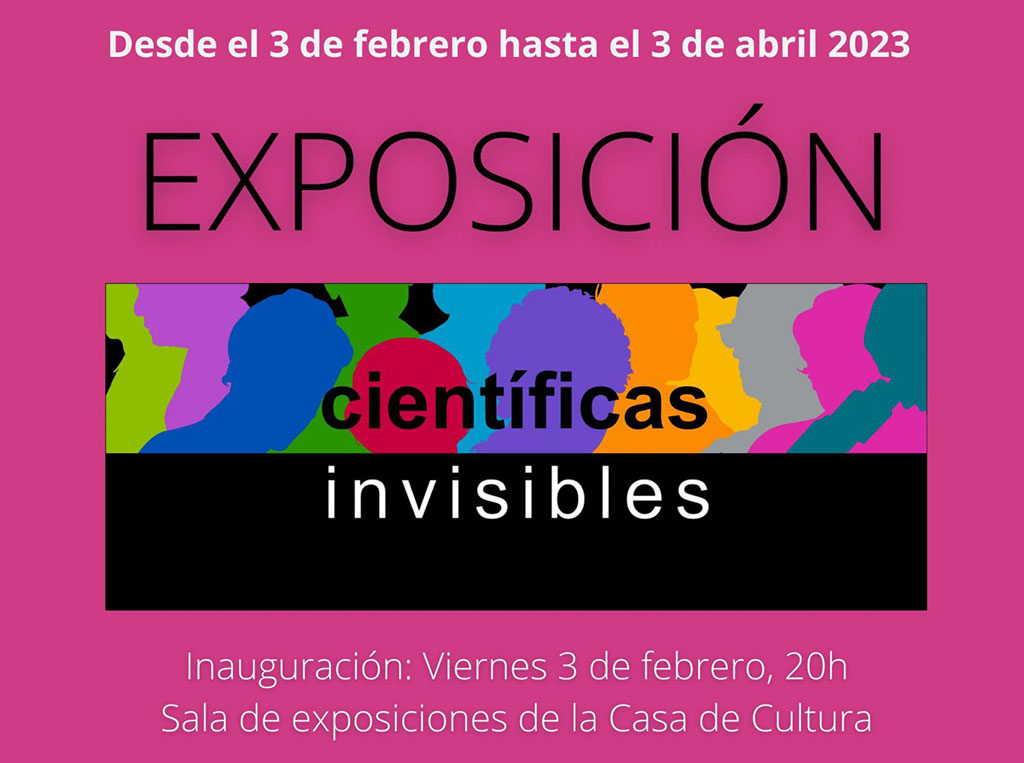 February 4
Casa de Cultura (Alfaz del Pi)