Exhibition "Liquid World, Solid World"
The exhibition of the Canary Island artist Gabriel Ortuño will be open to the public until 19 September at the Sala la Lonja del Pescado in Alicante.
The exhibition presents 25 works that have liquid as a central element and in which it is treated as a means of expression and as a symbol of existential shipwreck, emptiness and the sinking of values in the world in which we now live.
The exhibition is divided into two axes, on the one hand the pieces from the first stage (2014-2016), which seek the light within the darkness; and on the other hand the works made during the pandemic (2019-2021), in which drama and beauty are mixed.
Promotional video
Timetable (July and August)
Tuesday to Saturday: from 16:00 to 21:45.
Sundays and public holidays: closed.
Location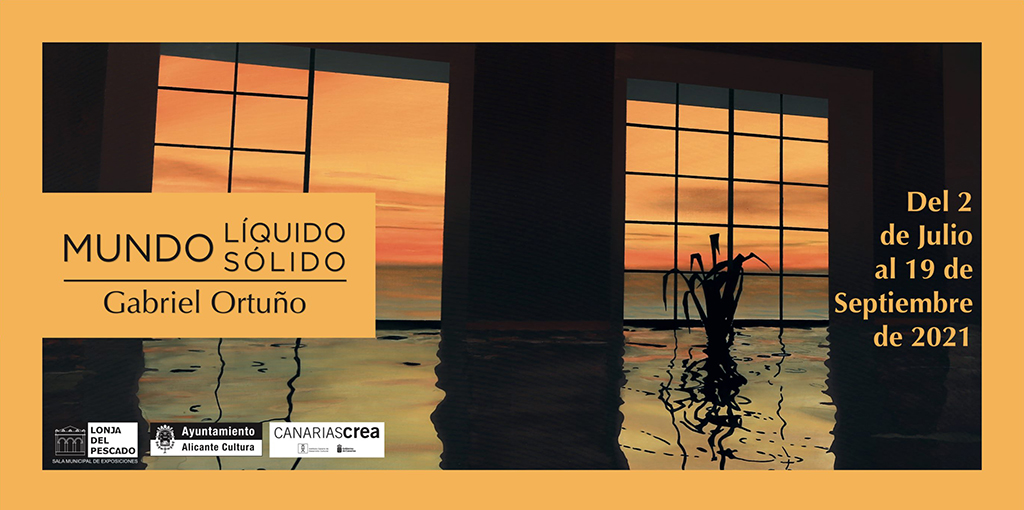 July 2
Sala de Exposiciones La Lonja de Pescado (Alicante)