Exhibition "Treasures of Tutankhamen" (Crevillente)
Discover the secrets of Ancient Egypt with this exhibition focusing on one of the greatest archaeological finds of the 20th century. It will be open to the public until March 20 at the Casa de Cultura in Crevillente.
The exhibition is an immersive experience for the visitor: on the one hand, it delves into the discovery of Tutankhamun's tomb, which had remained intact for more than 3,000 years in the Valley of the Kings; on the other hand, you can see elements of the treasure found in the tomb, faithfully reproduced by the Sophia Foundation.
The exhibition is complemented by workshops, guided tours and the projection of an audiovisual that delves into the content of the sample.
Timetable
Monday to Saturday: from 9:30 to 13:00 and from 17:30 to 21:00.
Guided tours: Fridays and Saturdays at 19:30.
Location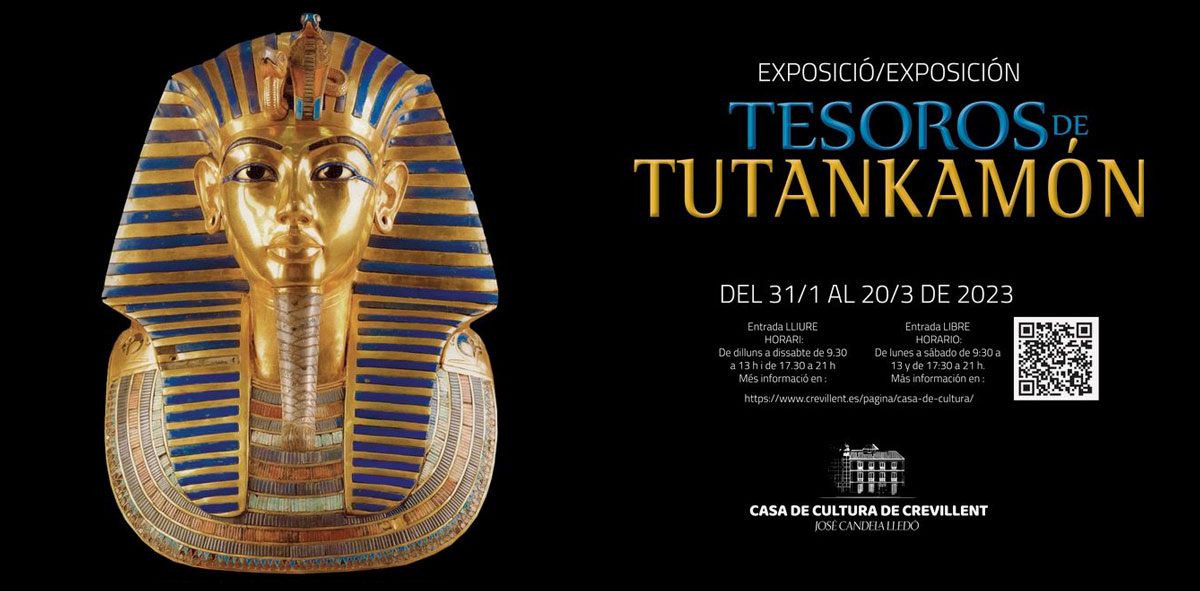 January 31
Casa de Cultura (Crevillente)