'Fashion Market Alicante'
The fair, free of charge, will be installed from 18 to 22 April in the Plaza del Puerto de Alicante.
Every day, from 10:00 to 22:00, the best shops open their stalls outdoors and bring us the best brands at the best prices.
You can find great discounts on articles with the latest trends in fashion, footwear, accessories, home, sports, optics, beauty, …
In addition there will be a gourmet area, a playroom for children and lots of activities every day.

Location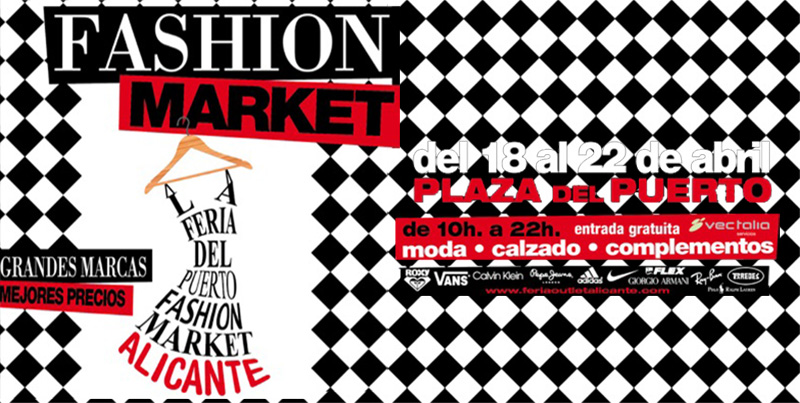 April 20
Plaza del Puerto (Alicante)