"Festival Alicante Ciudad del arroz"
Literally translated as rice festival, the second edition of this gastronomic festival takes place in Alicante from 25 to 31 October.
This is a tribute to the star product of Alicante's gastronomy: rice. Developed as part of a series of activities promoting Alicante as an ideal destination for visitors. For example, on 26 October visitors may enjoy a cooking show of creative and traditional rice dishes, followed by an exhibition of Alicante rice dishes. The next day a conference titled 'Rice, Health, Nutrition and Sustainability' is scheduled. These activities take place on Tabarca Island (in front of Alicante).
Programme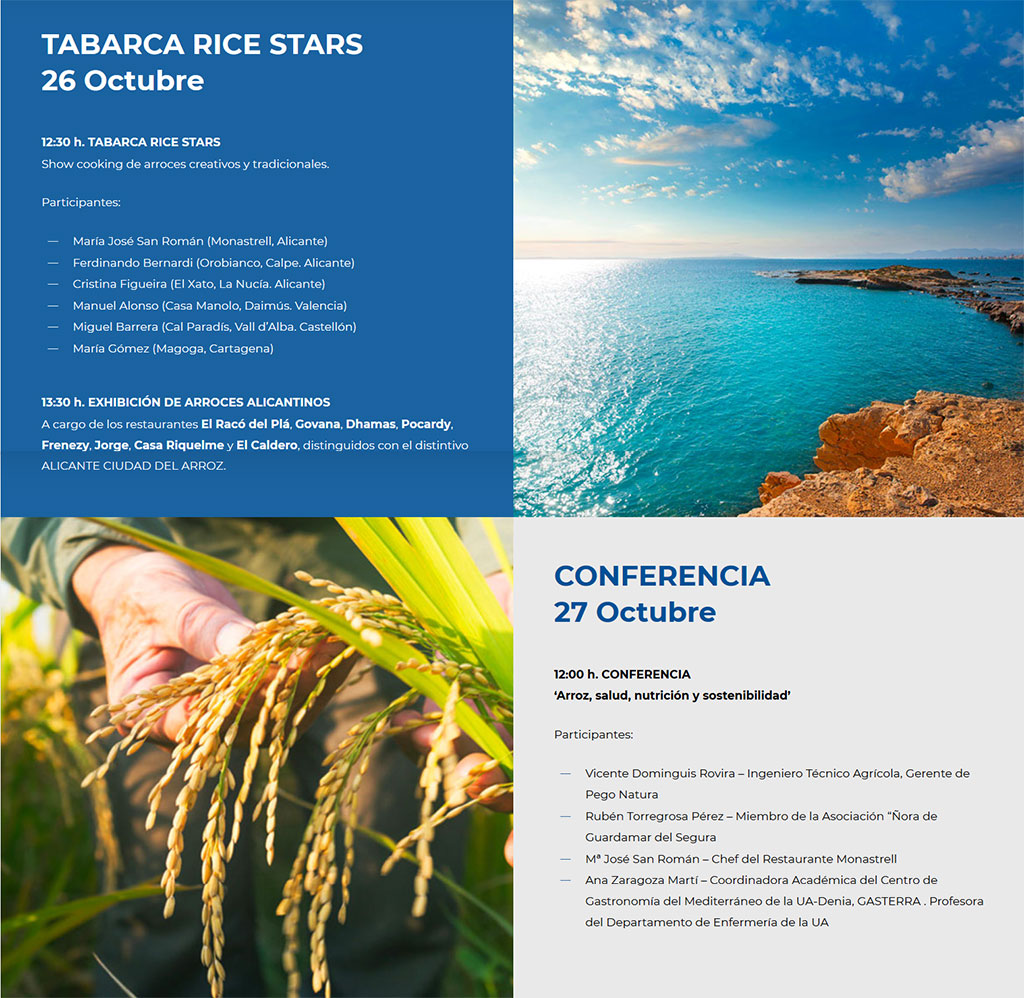 In addition, from 26 to 31 October, special menus with Alicante rice as the main dish will be offered in different restaurants around the city of Alicante.
List of participating restaurants.
RIQUELME HOUSE.
GOVANA RESTAURANT.
RESTAURANT DÁRSENA.
ESTIU BREWERY Bar.
RESTAURANT LA TABERNA DEL GOURMET.
RESTAURANT LA COMPASS.
RESTAURANT LA CESAR ANCA BAR.
RESTAURANT EL MONASTRELL.
RESTAURANT LA ERETA.
RESTAURANT RACÓ DEL PLÀ.
RESTAURANT EL FONDILLÓN.
RESTAURANT DHAMAS.
EL CALDERO ARROCERÍA.
RESTAURANT ARROCERÍA K. THE IAIA .
RESTAURANT FRENEZY.
GASTROBAR RESTAURANT JORGE.
EL SORELL RESTAURANT (San Juan Beach).
PETIMETRE RESTAURANT (San Juan Beach).
BAEZA RUFETE RESTAURANT (San Juan Beach).
POCARDY RESTAURANT (San Juan Beach).
EL CAPRICHO DE RAQUEL RESTAURANT (Urbanova Beach).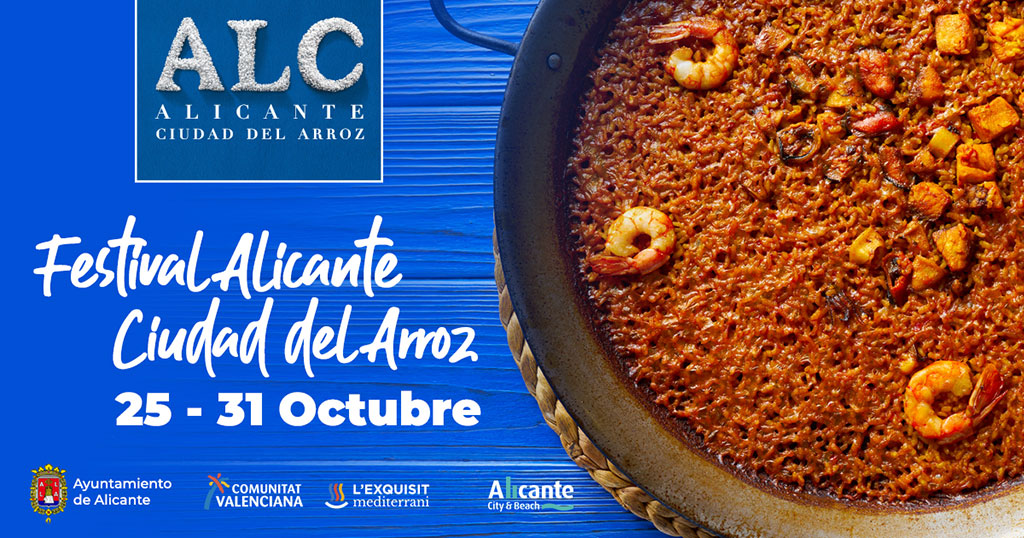 October 26
Isla de Tabarca (Alicante)