On 9 and 10 February the Valencian town of Quesa celebrates 'La Reserva', a traditional festival declared of Tourist Interest of the Valencian Community.
As well as a traditional pilgrimage to the neighbouring village Bicorp there is a fair, an exhibition and a medieval market, with activities for children, craft workshops and tasting of desserts and typical dishes.
Saturday afternoon enjoy 'La recreación de la historia de La Reserva', a theatrical representation about the origins and why of this festival.
Programme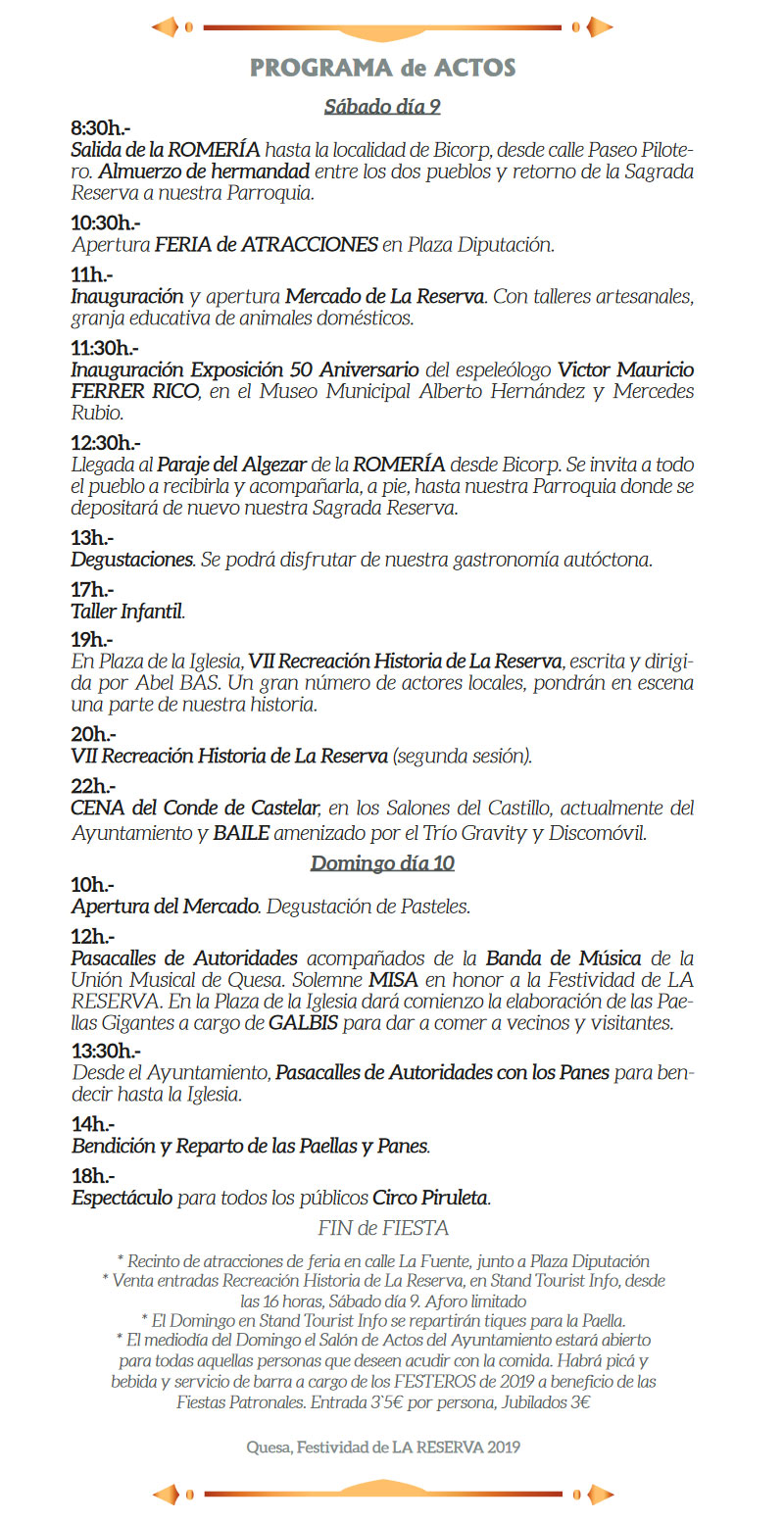 Location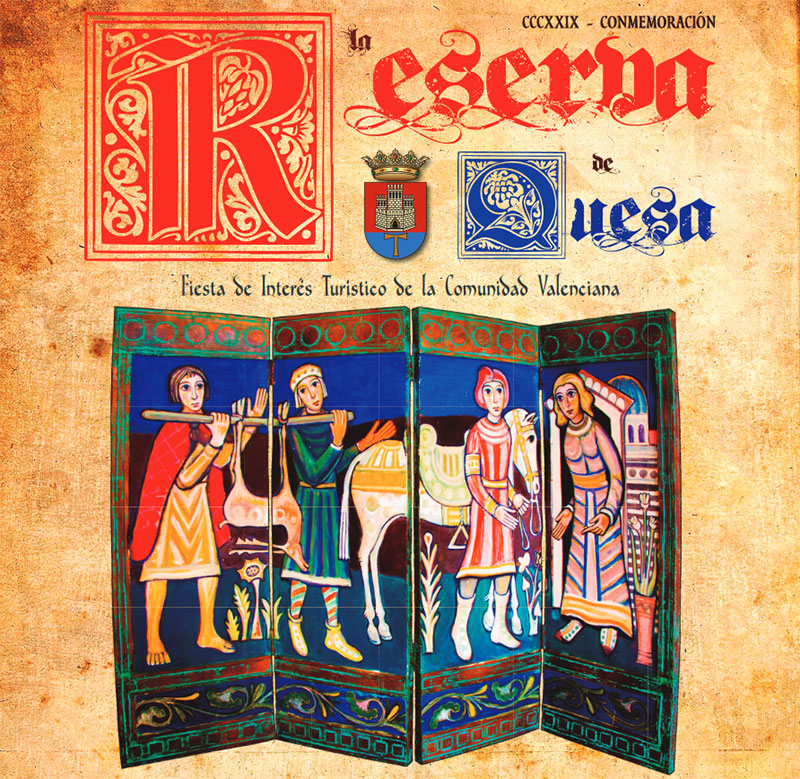 February 10
Plaza del Ayuntamiento (Quesa)