Guided tours around Alicante
Discover Alicante's most emblematic corners in December with free tours.
All guided tours are outdoors and cover the city centre. They will be two types: dramatised, for children accompanied by their parents; and guided tours, for visitors and residents.
All visits are free of charge and will have a marked Christmas essence. Tours last around two hours, start at the Tourist Office (in the Paseo del Puerto), and are limited to a maximum of six people.
The guided tours can be bilingual on request (Spanish/English), the dramatised tours are in Spanish. To join send an email to book your place at visitasnavidadalicante@gmail.com.
Timetable
Dramatised visits
Days 7, 21, 22, 23, 24, 28, 29, 30 and 31 December: at 11:00 and 17:00

Tourist visits
Days 5, 6, 8, 11, 12, 13, 18, 19, 20, 26 and 27 December: at 11:00 and 17:00.
Location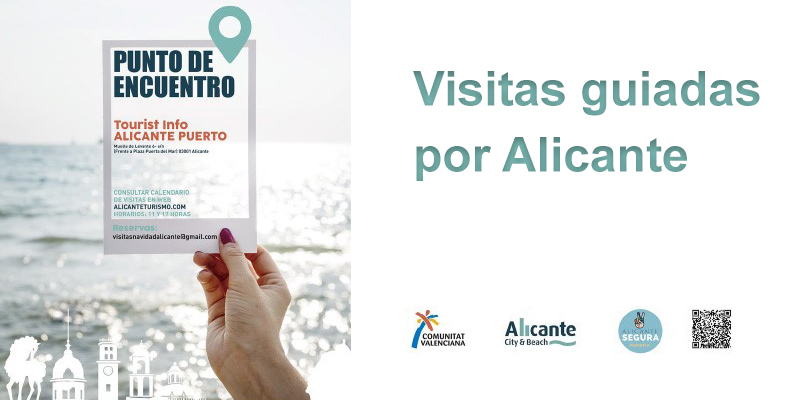 December 21
Centro de Alicante