Halloween at Terra Natura Benidorm
Between 1 to 4 November, this nature and wildlife park has prepared a whole selection of activities to celebrate Halloween.
Animal myths and legends will be the main theme of these activities:
Visitors will learn some interesting facts on the myths and legends of some of the park's inhabitants such as bats, snakes, owls or spiders.
Special halloween activity where visitors will be able to enjoy elephants and tigers feeding time.
The most daring will be able to enter the 'Selva del vudú' (vudu jungle), in the American aviary area and enjoy the crazy parades of 'Ciencia loca', an animation group at the park for the occasion.
To honour Halloween, in the flight demonstration of birds of prey, night birds will play a special role.
There will be several craft workshops for kids such as 'slime making', 'create your monster' or scary face painting.
Fun for little ones will be completed with a family gymkhana called 'Monsters top secret show', where participants will have to pass different tests.
The Estiatorio restaurant will offer a special Halloween menu with Beatlejuice welcoming dinners and putting on a magic show, but he won't be alone as other famous scary halloween characters will also visit the restaurant.
Programme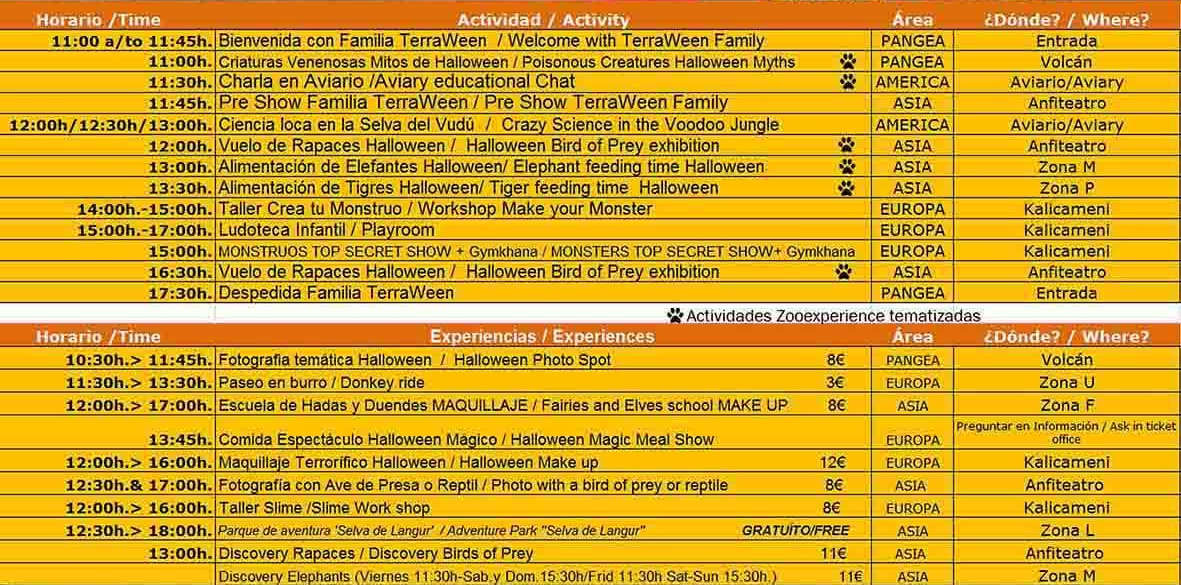 Location

November 1
Terra Natura (Benidorm)