La Nadalenca: Gastro Market
From now until 6 January, enjoy a complete fun-packed programme of events for the whole family at this Christmas venue in Valencia's Plaza de Toros.
'La Nadalenca' activities include a beer festival, circus shows, a gastronomic fair, children's musicals, monologues, concerts, a huge New Year's Eve party and a traditional Spanish 'three kings' market.
All activities take place inside a heated circus tent set up for the occasion.
Programme
From 19 to 23 December. 'Gastro Market', food fair accompanied by concerts and good music.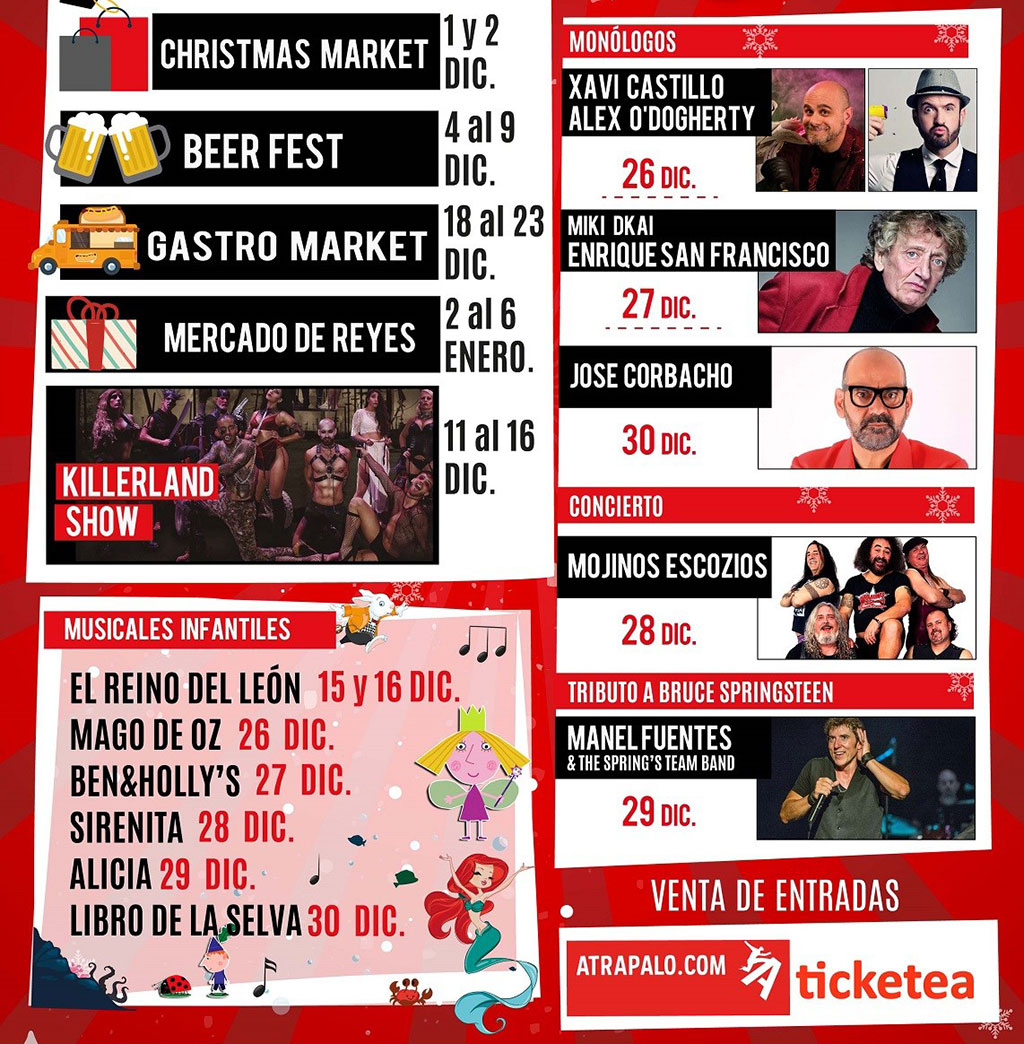 Location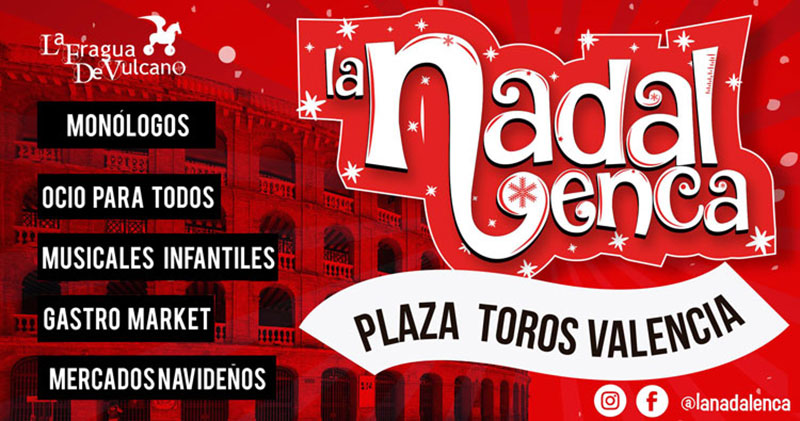 December 23
Plaza de Toros (Valencia)