Lego Exhibition 'El Castell Brick' in Alaquàs
Visitors will find the exhibition, on until 10 January, in Alaquás castle area called 'La Torre' (Valencia).
Entrance is free of charge with three rooms, each one representing a different themes ranging from popular sets such as Star Wars or Harry Potter, vehicles from the Technic TM lego set or emblematic buildings from the Architecture lego set.
Part of the exhibition shows how some Lego sets have evolved over the years and there is also a scale model of the Alaquàs Castle, built expressly for this occasion, with a whopping 10 000 pieces.
Timetable
Monday to Saturday: from 10:00 to 14:00 and from 17:00 to 21:00.
Sunday December 15, 22 and 29: from 11:00 to 14:00.
Sunday January 5: from 11:00 to 14:00 and from 17:00 to 20:00.
Closed on December 24, 25, 31 and January 1, 6.
Location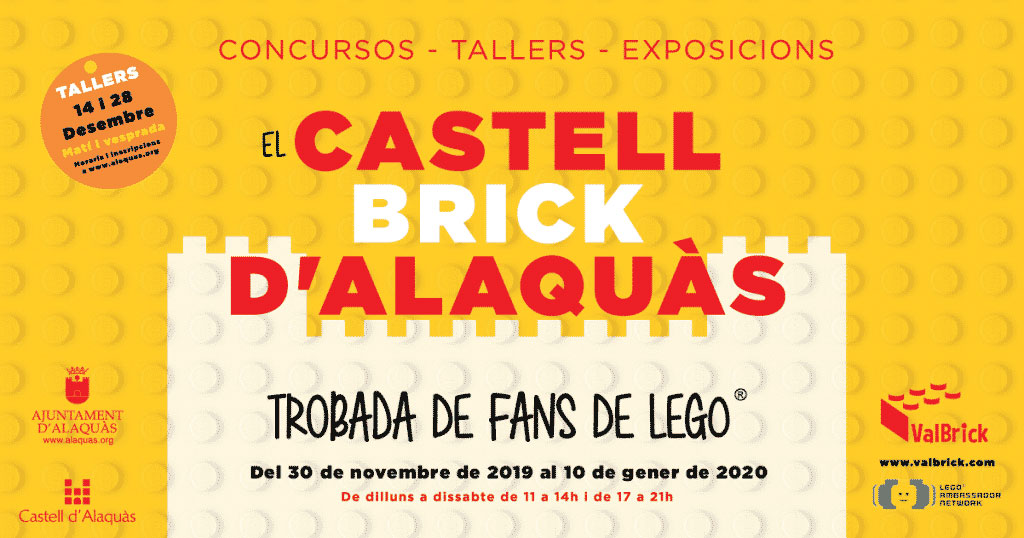 January 5
Castillo de Alaquàs