Maze of Casa Tápena (Onil)
Have fun with the family and enjoy nature by visiting the parks, gardens and maze of "Casa Tápena" in Onil (Alicante), one of the largest in Spain.
This curious plant labyrinth, free of charge, hides a challenge: to reach the centre of the labyrinth, touch the cedar tree that is there with your eyes closed while making a wish, and then get out of it without getting lost or cheating to make the wish come true.
"Casa Tápena" also has an agricultural area, where you can learn about the traditional crops of the region, and a Mediterranean garden, composed of native garden species.
Finally, this natural space has a complete recreational area and is the starting point for numerous hiking routes of different levels and lengths.
Timetable
From Monday to Friday: from 9:00 to 14:00.
Saturdays, Sundays and holidays: from 9:00 to 18:00 (summer from 9:00 to 20:00).
Closed on 24, 25, 31 December and 1 January
Localización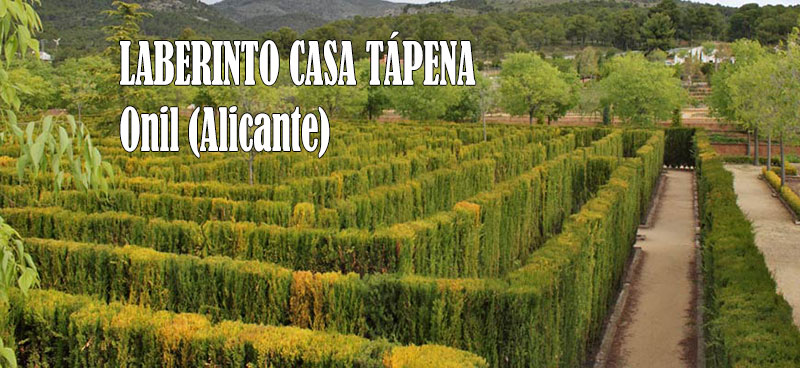 November 6
Casa Tápena (Onil)