'Mostra de Productes dels Parcs Naturals de la Comunitat Valenciana'
Get to know what activities and offers Costa Blanca Natural parks have at the 'VII edición de la Mostra'. This 'muestra' takes place on Sunday 3 February from 10.00 to 20.00 at the town hall square of Valencia.
The perfect occasion to discover natural and artisan products obtained and made in Costa Blanca parks and find out about nature tourism activities carried out in the parks.
Over the course of the day there will be lots of different activies such as tastings, show cooking, traditional dances and for childreen workshops, a zip line and a climbing wall.
Programme

Location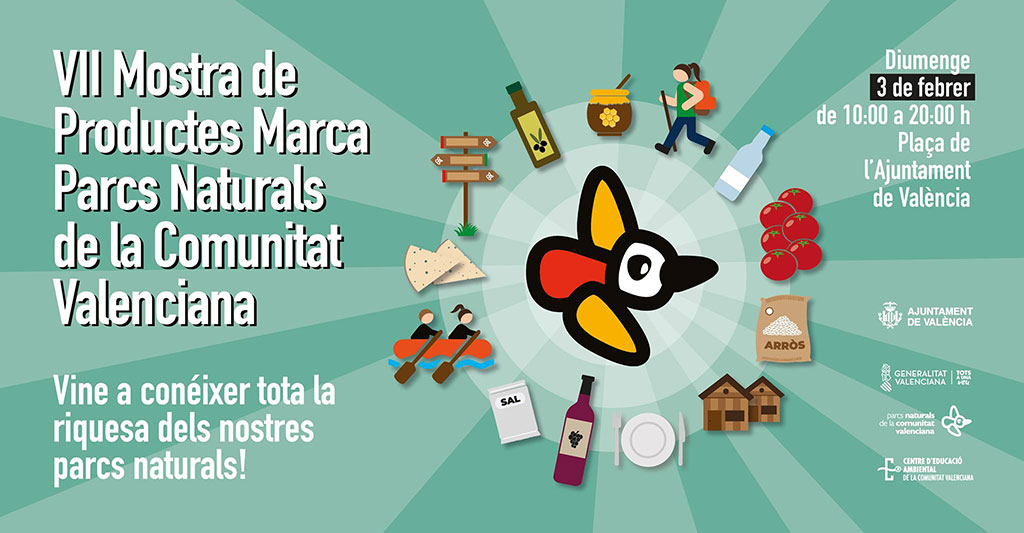 February 3
Plaza del Ayuntamiento (Valencia)