Ricardo Tormo Circuit: 'winter training for Moto2 and Moto3'
This type of events take place the whole year round on the Valencian circuit.
Calendar
6 and 7 February: winter training for many Moto2 and Moto3 pilots.
2 and 3 March: sixth edition of Racing Legends; classical care venue with many related activities.
30 and 31 March: the Ferrari Challenge arrives, Ferrari staining Cheste circuit red.
13 and April 14: sixth edition of the Valencia NASCAR Fest. Enjoy a wide selection of family activities part of this American racing festival.
27 and 28 April: the second FIM CEV Repsol, with Junior Moto3 World Championship and European Moto2 Championship pilots.
11 and 12 May: Europe's best racing trucks meet at the Gran Carrera de Camiones (Great Truck Race) in Valencia.
22 and 23 June: the RFEdA racing weekend, with Formula 4, GT and racing cars.
29 and 30 June: the Spanish Superbike Cetelem Championship starts; the national speed championship.
6 and 7 July: the young national cycling promises compete in the Spanish School Cycling Championship.
27 and 28 July: fourth edition of the 24 Hours Cyclo Circuit, a cycling endurance race by teams.
21 and 22 September: motorbikes return with the Interautonomous Speed Championship, thrilling races with much equaled drivers.
9 and 10 November: FIM CEV Repsol meet, a competition from which nearly all the best riders of the World Motorbike Championship have come out of.
15, 16 and 17 November: the MotoGP season closes with the Gran Premio Motul de la Comunitat Valenciana.
19 and 20 November: MotoGP pre-season test.
15 December: the Comunitat Valenciana Motorsport Speed Championship closes the car season.
The entrance to many of the events is free of charge. Check prices and buy tickets for those races that require it at:
Location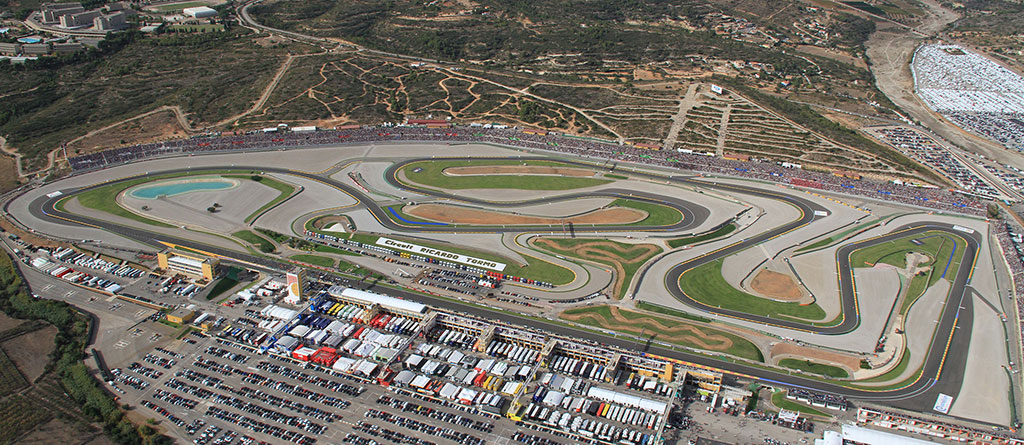 February 7
Circuito Ricardo Tormo (Cheste)