'Valencia Zombi Party 2018'
From 26 to 28 October the city of Valencia hosts a new edition of the Zombi Party at the Tapinería Market.
Since its beginnings in 2010 'Valencia Zombi Party is a charity event raising money and awareness on various social NGOs and solidarity projects.
This year there will be workshops and make-up for children, presentations, book signings, merchandising products for sale at market stalls and, forget not, on Saturday 27 October at 20.30 a zombie parade through the centre.
Donate EUR 5 to support the initiative and get your 'Zombiecard' at the 'Info Zombi' stand, allowing you to participate in workshops and activities as well as including 6 tickets to use at stalls of the the 'Zombie Fair'.
Programme
FRIDAY, OCTOBER 26
17:30 – Apertura de la ZOMBI TOWN (espacio de venta de los colaboradores del evento).
21:00 – Cierre de la ZOMBI TOWN.
Location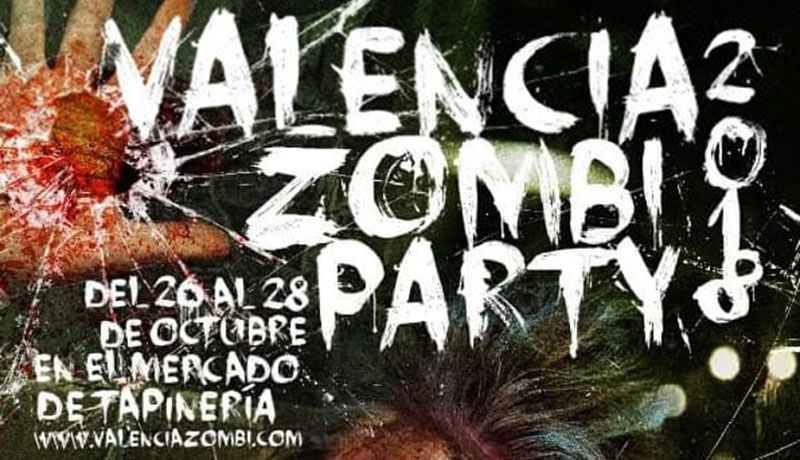 October 26
Mercado de la Tapinería (Valencia)