'XXVI Muestra de Embutido Artesano y de Calidad de Requena'
Literally translated as 'Quality Artisan Sausage Fair', this event exhibits how rich and varied Valencian gastronomy is. It takes place from 8 to 10 February at the Valencian town Requena's fairground area.
The protagonists of the fair, true to its name, are a whole variety of 'embutidos' or Spanish sausages such as morcilla, güeña, longaniza, chorizo or orza. However, visitors will also find other typical local products such as the 'bollo requenense' (a sweet roll), olive oil and D.O (guarantee of origen) Utiel-Requena cava and wine.
To sample produce visitors may buy tickets at affordable prices. The fair is complemented by a wide range of activities, including tastings, a craft market, dances, music, contests, exhibitions, guided tours, shows and workshops for children.
Programme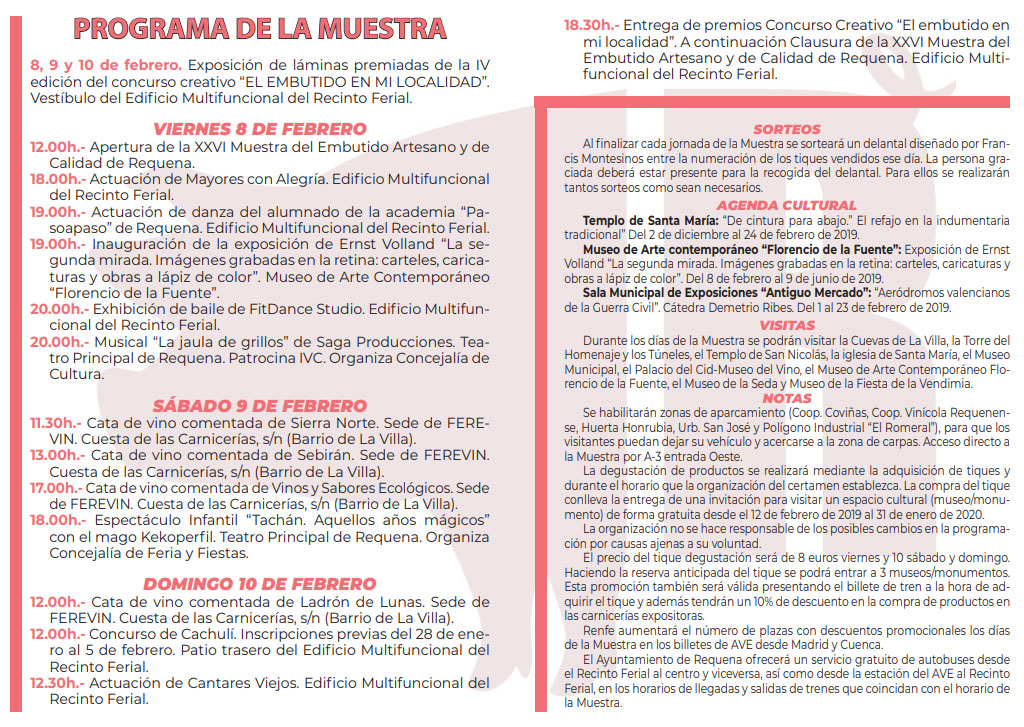 Timetable
Friday, February 8: from 12:00 to 21:00.
Saturday, February 9: from 10:00 to 21:00.
Sunday, February 10: from 10:00 to 19:00.
Location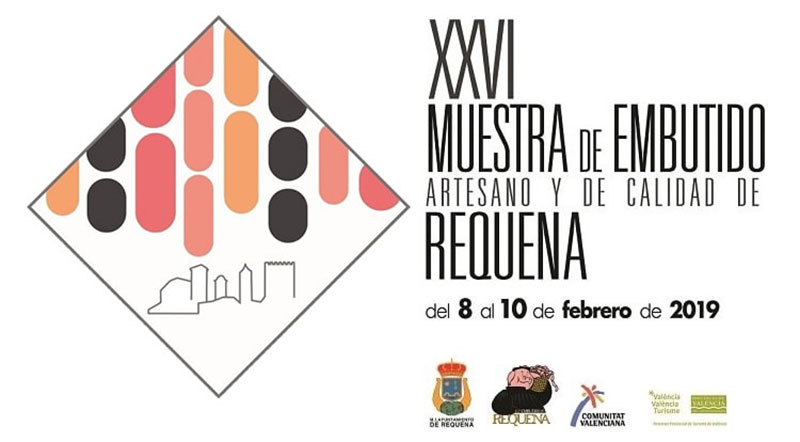 February 9
Recinto Ferial (Requena)