EUIPO's Solidarity Christmas Market 2019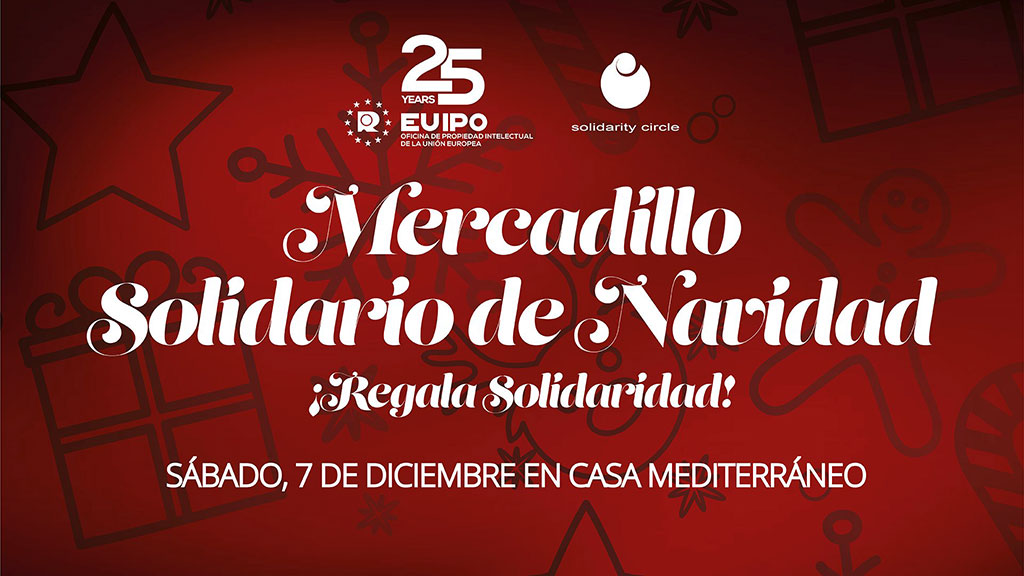 By @solcircle
For the second time, SOLCIR (Solidarity Circle based at the European Intellectual Property -EUIPO) is organising Christmas Market in Alicante's Casa Mediterráneo.
This Saturday, 7 December 2019, from 10:00 to 18:00, some 30 local NGOs will join the event to raise awareness on their work and selling Christmas gifts. Visitors will be able to purchase ecological, vintage and handicraft products at different market stalls, as well as Christmas decorations, books and toys. Food and drink available to buy too.
Even Santa Claus will be taking time off his busy schedule to visit this year's Solidarity Market! (12:30 to 13:30). Workshops, face-painting and fun activities for children will be provided by volunteers from the Office and the European School parents.
In the afternoon, enjoy a music session from 15:00 to 17:00 and a rock concert by EUIPO staff, from 19:30 to 22:00.
Location