'Festival Noches Mágicas 2020'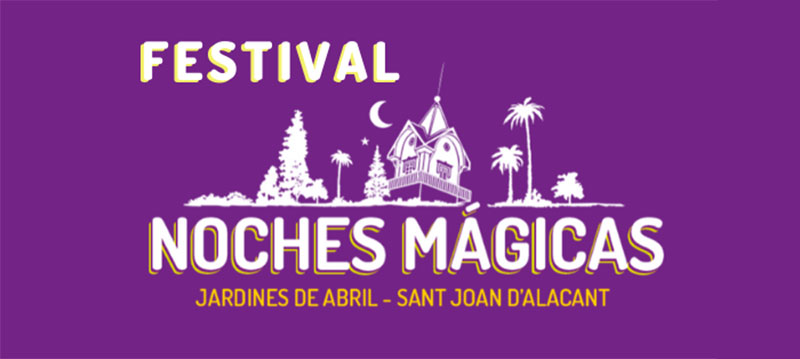 By nochesmagicas.es
San Juan de Alicante is committed to music offering an open air festival this summer, from 23 July to 7 August, at the Finca Jardines de Abril.
The festival, Noches Mágicas (Magical nights) adapts to the circumstances, as the concerts will have a reduced capacity and the audience will be seated, but it will continue to maintain its essence with pre and post concert activities.
In this seventh edition national talent comes forth with Xoel López, La Porteña, Pasión Vega, David Otero, Los Secretos, Arcángel and Andrés Suárez.
Programme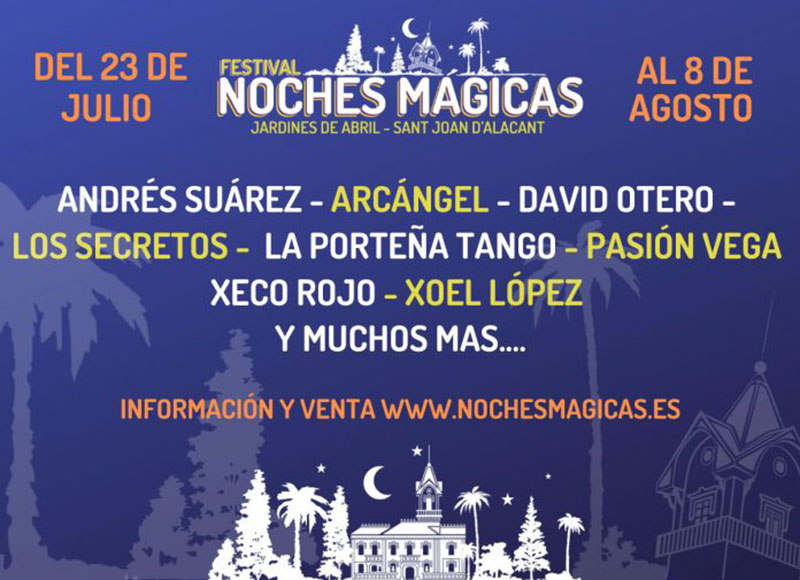 Location