Salt boats with "Artesanía salinera" (Torrevieja)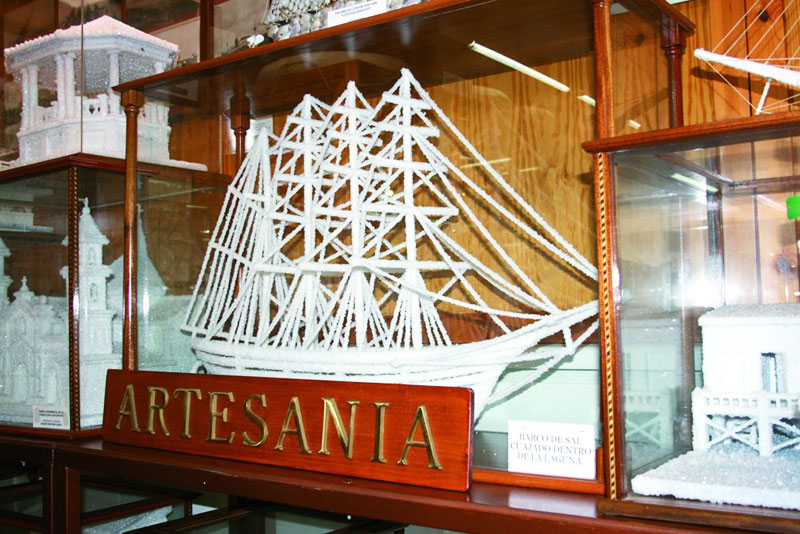 By turismodetorrevieja.com
Learn a little piece of Torrevieja's history through the salt boats, an emblem of the city whose manufacture has almost been completely lost.
One of the traditional trades linked to the salt industry is the creation of the famous salt boats. This process, completely handmade, involves a lot of work and requires great skill.
The assembly of a salt boat consists first of building the structure of the boat using pieces of wood and covering it with very fine cotton cloth. Once the structure is assembled, when the lagoon is crystallizing, we proceed to what is known as "the curdling", which consists of introducing the boat into the salt brine for 10 to 12 days, so that the salt crystals adhere to the structure. Once the crystals have set, they are removed from the water and placed in wooden and glass urns, where they will be preserved in perfect condition, ready for contemplation.
You can contemplate the famous and unique salt boats in the "Museo del Mar y la Sal" of the town, as well as buy some of them in the store of the Salinas de Torrevieja.
Promotional video
Location