Spa with "The Cookbook Hotel" (Calpe)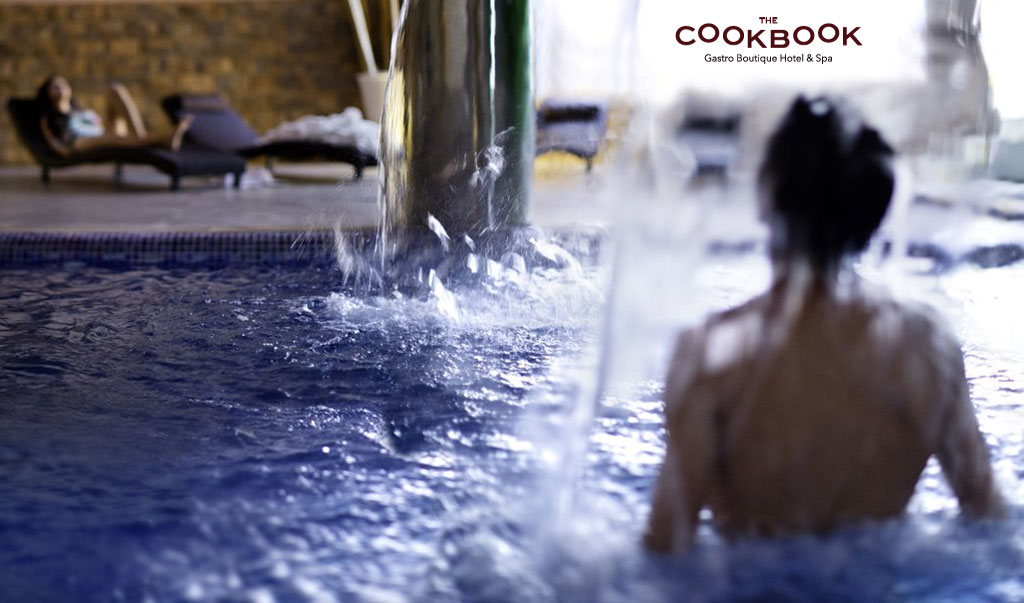 By thecookbookhotel.com
The perfect place to relax, inspired by sophistication, luxury and the body cult, is located in the town of Calpe, just one kilometre from its historic centre.
Discover "The Cookbook Spa", designed to give you an experience beyond the senses, respecting silence and promoting rest in an atmosphere that invites you to relax. The facilities include a heated swimming pool with waterfalls, Jacuzzi, Finnish sauna and steam bath.
Enjoy its therapies brought from the Far East to cultivate body and mind; and a careful selection of massages by its expert team of professionals.
You can also complete your experience by enjoying the charming hotel in which it is located as well as its restaurants, which represent gastronomic excellence.
Location