Alicante hosts the 'II Festival de Flamenco Mediterráneo'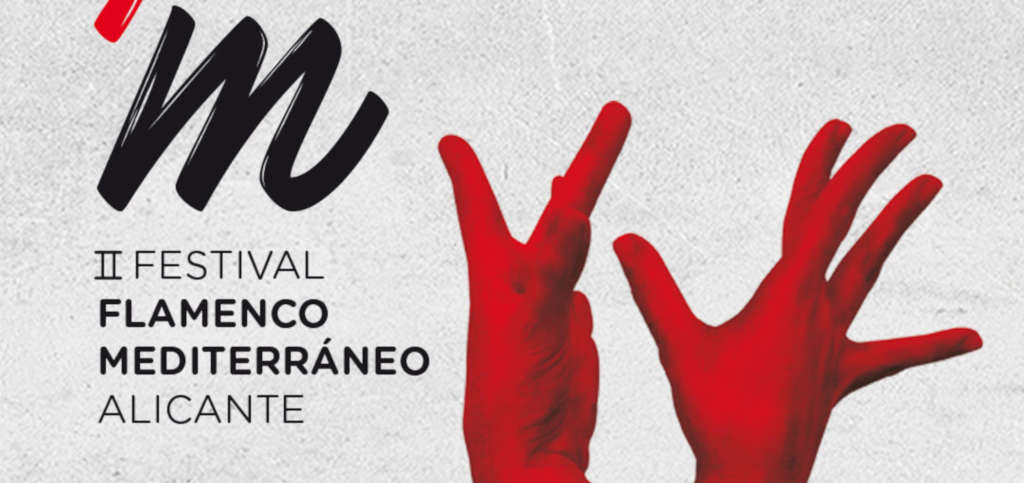 By flamenco.cajamediterraneo.es
This Mediterreanean flamenco festival, organised by the Caja Mediterráneo Foundation, will be held from 2 November 1 to December at the ´Aula de Cultura de Alicante´.
Many of today's most famous flamenco artists will take part with a complete programme including all flamenco skills such as singing, dancing, guitar, hand-clapping and percussion.
Some of the participants of this edition will be:
Singers Arcángel, José El Mijita, Alfredo Tejada and Juana la del Pipa.
Dancers La Lupi, Patricia Guerrero, Rafael Estévez, Carmen Herrera and the Andalucía Flamenco Ballet.
Guitarists Dani de Morón, Curro de María, Pepe del Morao and Salvador Gutiérrez.
Flamenco Christmas with Zambomba de Jerez percussion.
The 'Festival de Flamenco Mediterráneo' is divided into four main parts with six shows, and in parallel, four master classes, two screenings and a photography competition about the festival.
Programme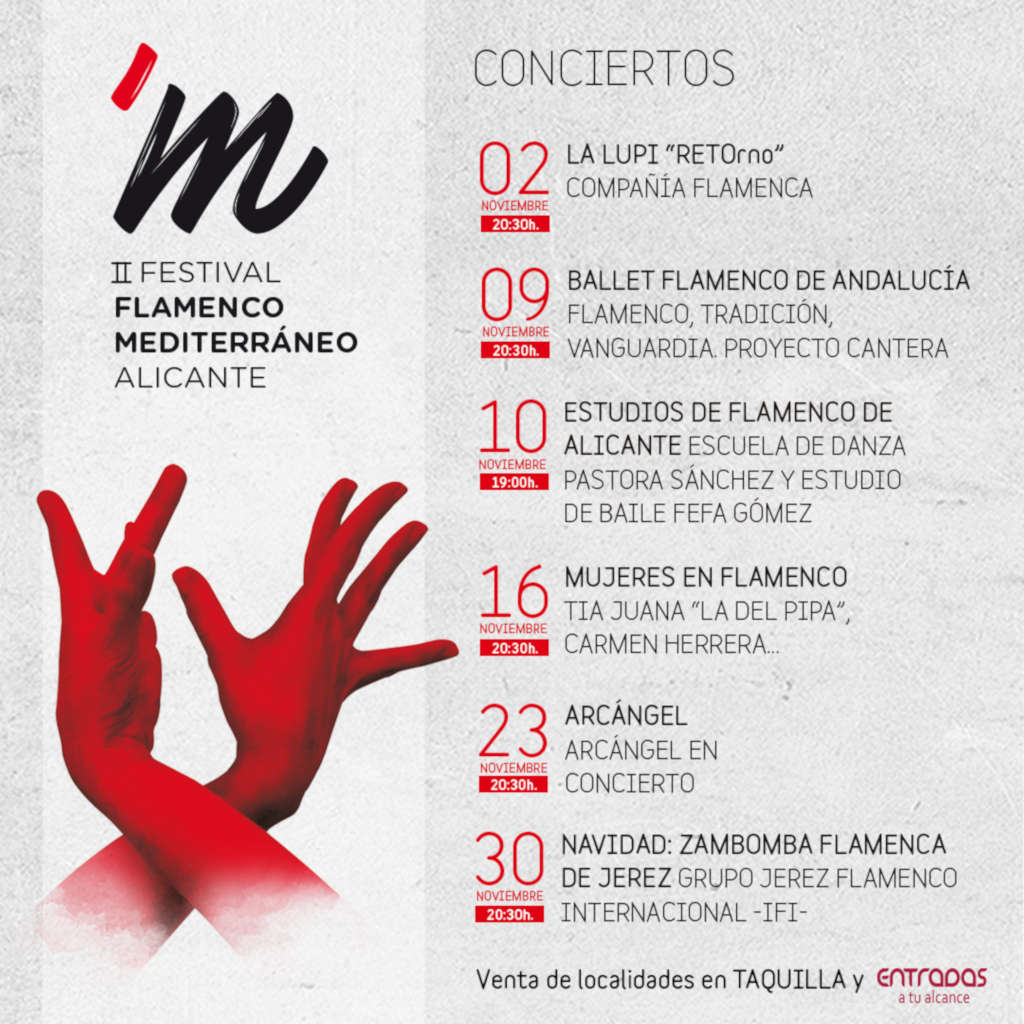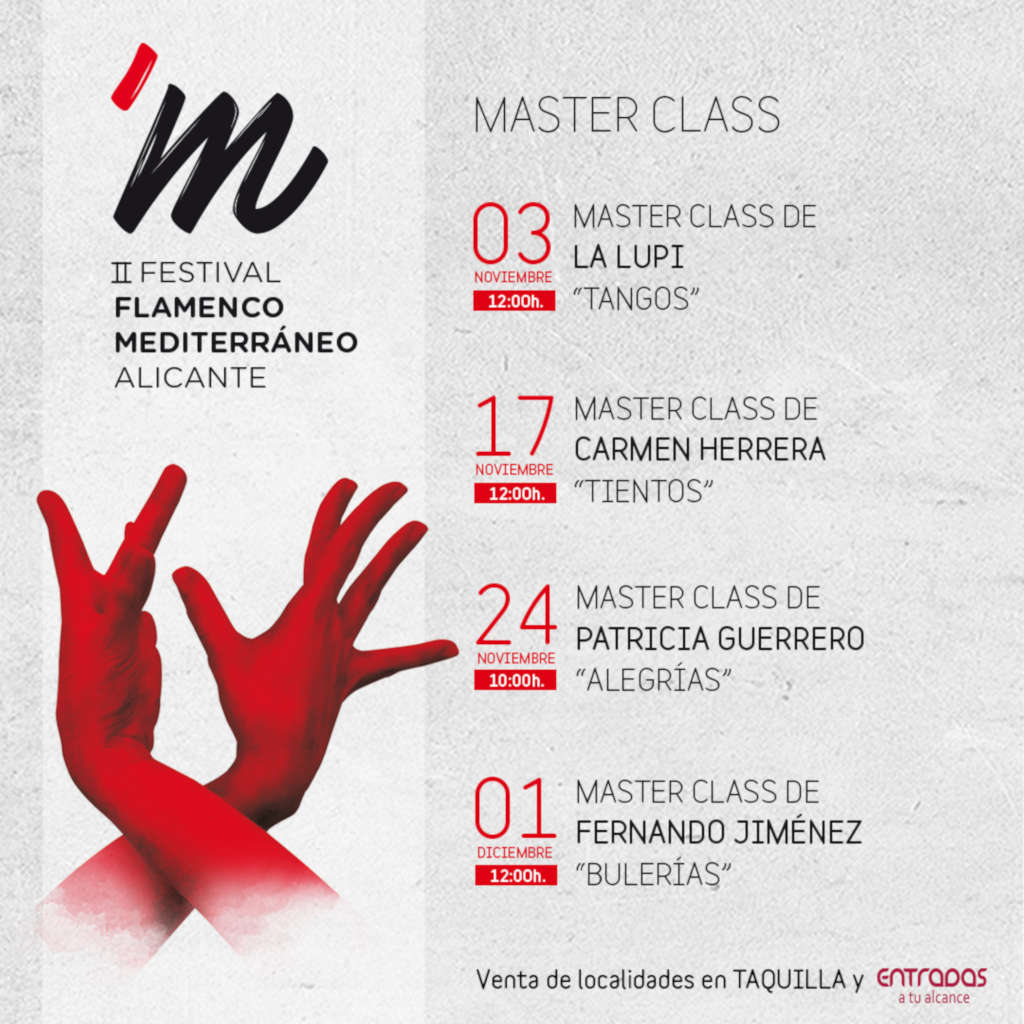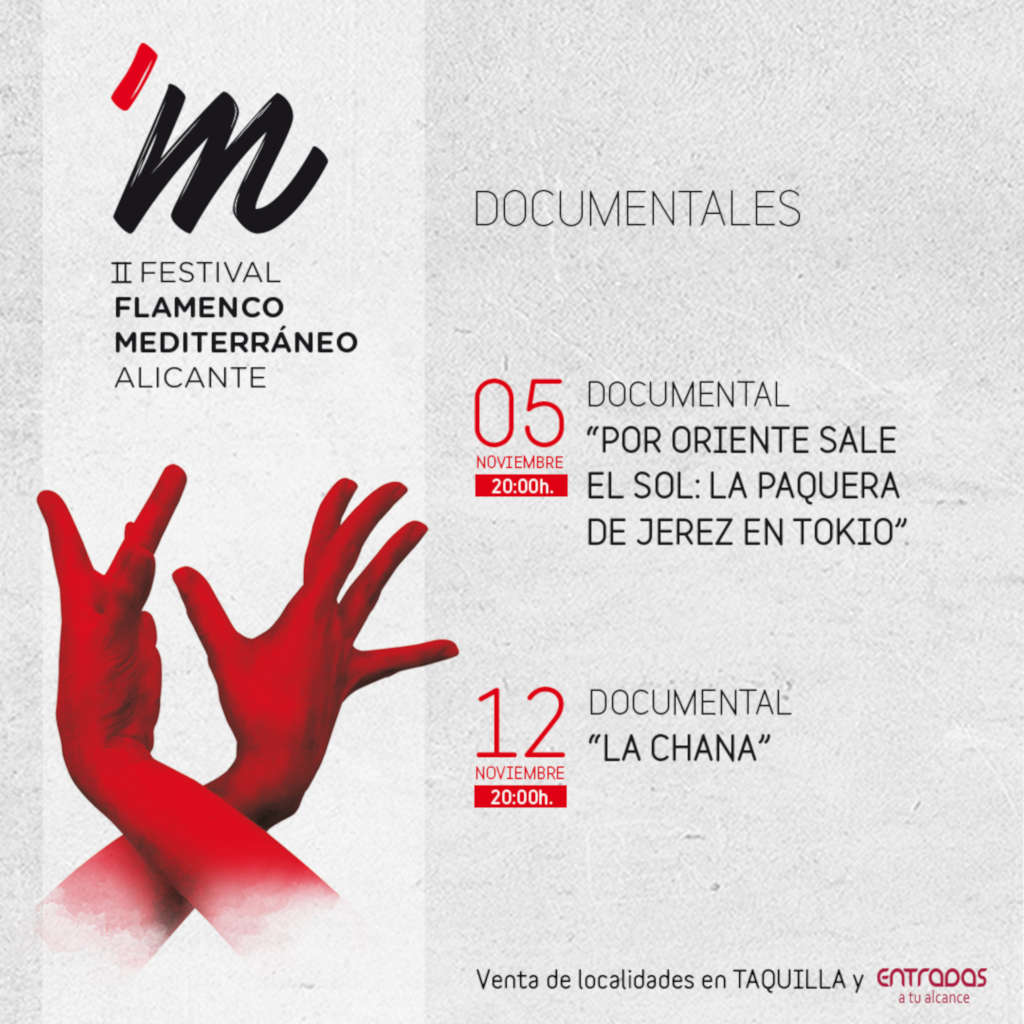 Promotional Video
Location