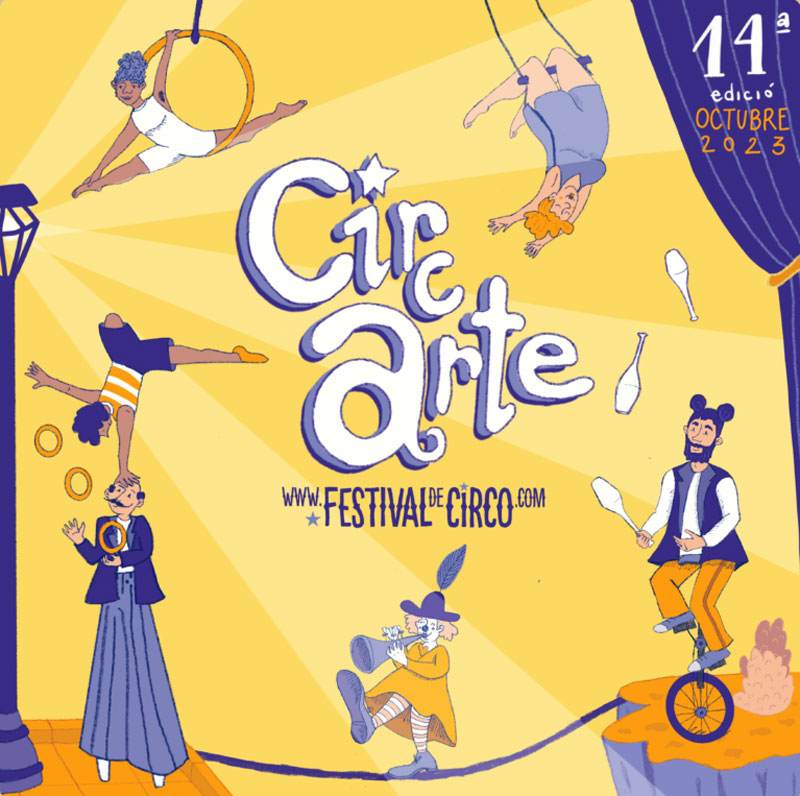 By festivaldecirco.com
Visit Alicante, El Campello, Altea, San Vicente, Beniardà and Benimantellg from 6 to 22 October to join the fun of the circus festival.
In this 14th edition, 'Circarte' continues with the aim to impulse and promote contemporary circus. The festival maintains its commitment to juggling, acrobatics and shows for all audiences, which are often combined with dance, theatre and music.
This year 'Circarte 2023' programme features more than twenty shows from fifteen national and international companies who will travel and perform a variety of disciplines.
Also, parallel activities are scheduled such as workshops, exhibitions, parades and screenings.