"Alicante Gastronómica 2023" (Elche)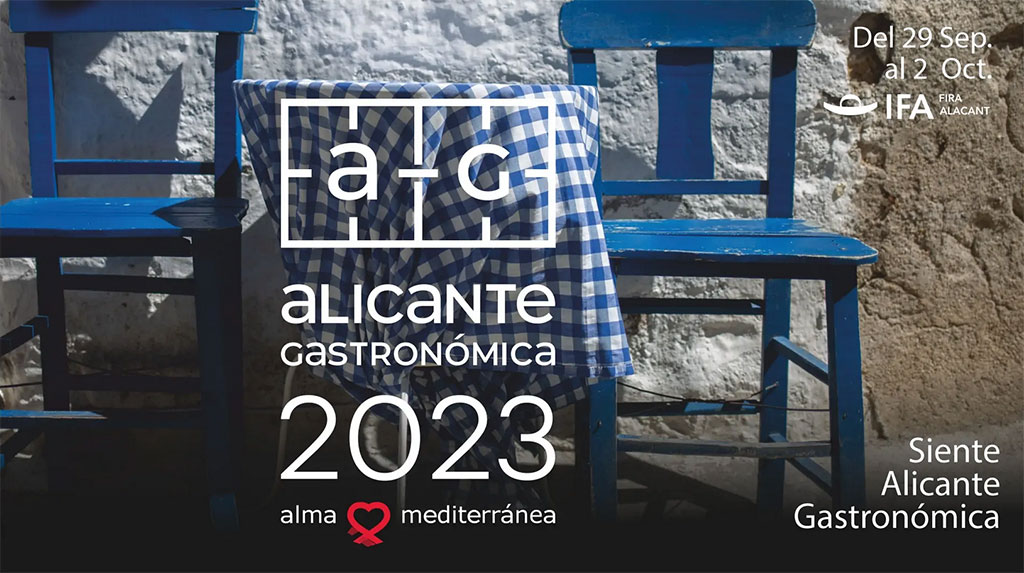 By alicantegastronomica.com
The fifth edition of the most important gastronomic fair in Spain, which this year features more than 100 Michelin Stars and Repsol Suns, will take place from 29 September to 2 October at IFA, the Alicante Trade Fair Institution.
A wide selection of stands will offer visitors a huge variety of local culinary specialities, designation of origin products, quality brands, local products, ecological and handcraft products, as well as wine and other typical beverages.
In addition, a complete programme of activities such as showcooking, samplings, tastings and speeches by well known chefs will be on offer bringing gastronomy, tradition and local products closer to the public.
See the programme of activities
To access the fair you will need to purchase a smart wristband at a price of €1, which will be donated to the NGO Alicante Gastronómica Solidaria. You can purchase the wristbands in advance on the official website of the event:
Timetable
Pavilion 1
Friday and Saturday: from 10:00 to 00:00.
Sunday: from 10:00 to 22:00.
Monday: from 10:00 to 20:00.
Pavilion 2
Friday, Saturday and Sunday: from 10:00 to 21:00.
Monday: from 10:00 to 20:00.
Promotional video
Location