Don't miss out on the unique 'Festa del Enfarinats' (flour party) in Ibi on 28 December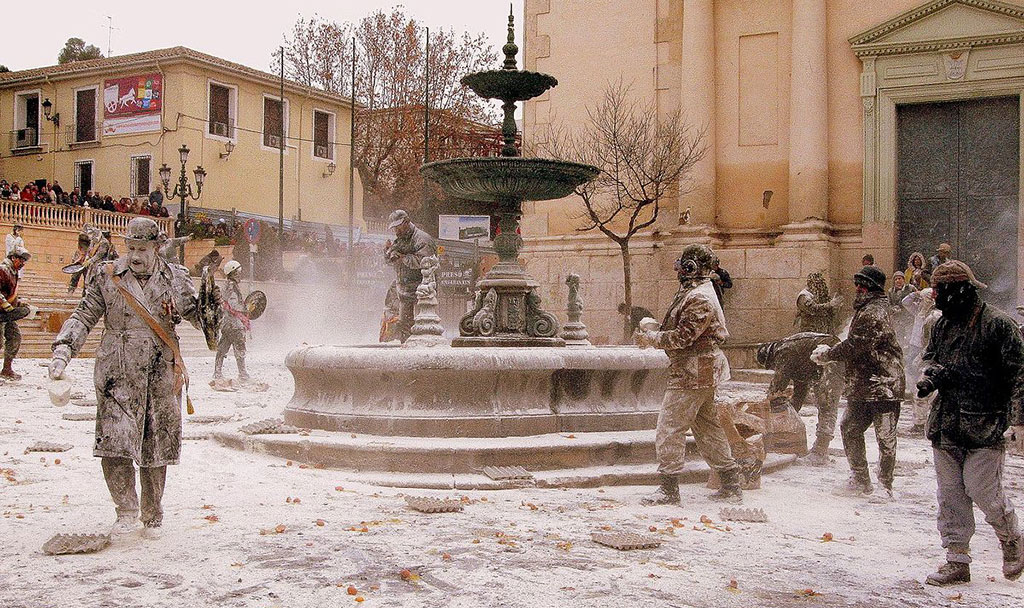 By wikipedia.org
At this over 200 year old event, a group of insurgents 'els enfarinats' dressed in bizarre costumes and covered in flour symbolically take over the city for a day submitting it to their capricious will.
Once 'els enfarinats' have taken over the town they collect donations from local shops, to be used for charitable purposes, and impose the absurd absolute rule that none can walk on the paths or roads nor in the sunlight or the shade.
Thousands of kilos of flour and talcum powder, hundreds of dozens of eggs, and hundreds of rockets and firecrackers is the ammunition used by the 'els enfarinats' to confront their opponents in a carnival and mocking atmosphere.
Visitors can watch the spectacle from the top of the church square taking home an incredible memory of one of Ibi's most emblematic traditions.
Timetable
Start 8:00.
At 9:00 race in Les Eres street to decide who is the mayor for the day.
End of the battle/party at 12:00.
Location