Multiadventures with "Finca Daroca" (Ibi)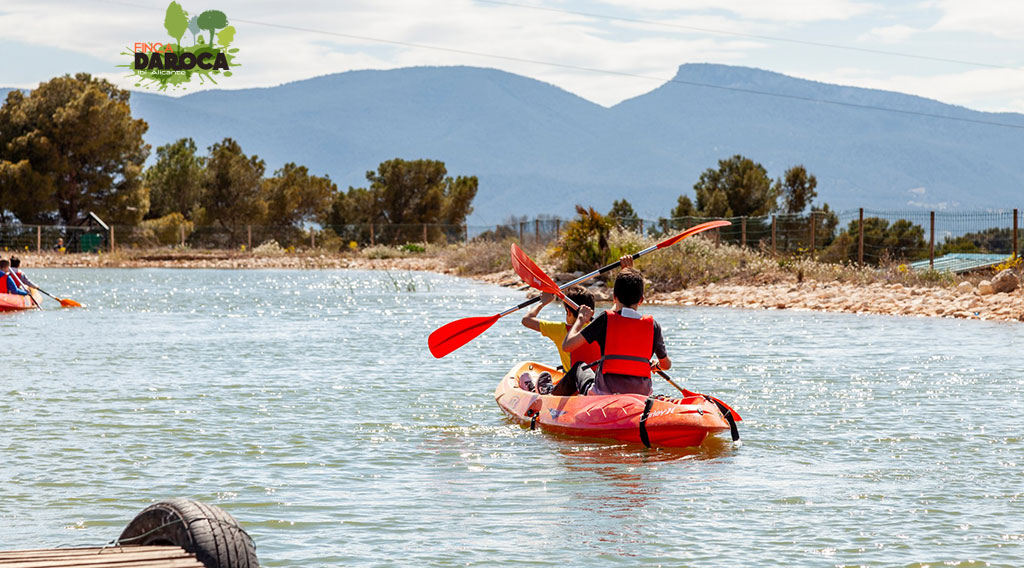 By fincadaroca.com
Enjoy multiadventure sports and water activities in a unique enclave surrounded by mountains and located in Ibi, 45 kilometres from Alicante.
"Finca Daroca" extends more than 200,000 square metres and has a swimming pool, sports facilities, multiadventure, farm with horses, sheep and goats, aviary with different types of birds, classroom-greenhouse for school and family workshops, restaurant and multi-purpose rooms.
It also has a large rural accommodation area with fully equipped cabins and a hostel, a complex with more than 100 fully equipped accommodation places.
It is perfect for organising all kinds of events for schools, families, retreats, birthdays and other celebrations.
The activities on offer include a 250-metre zip line, a climbing wall, fun treasure hunts and orienteering, a lake for kayaking, obstacle courses, archery and much more.
Promotional video
Location