El Portet (Teulada-Moraira)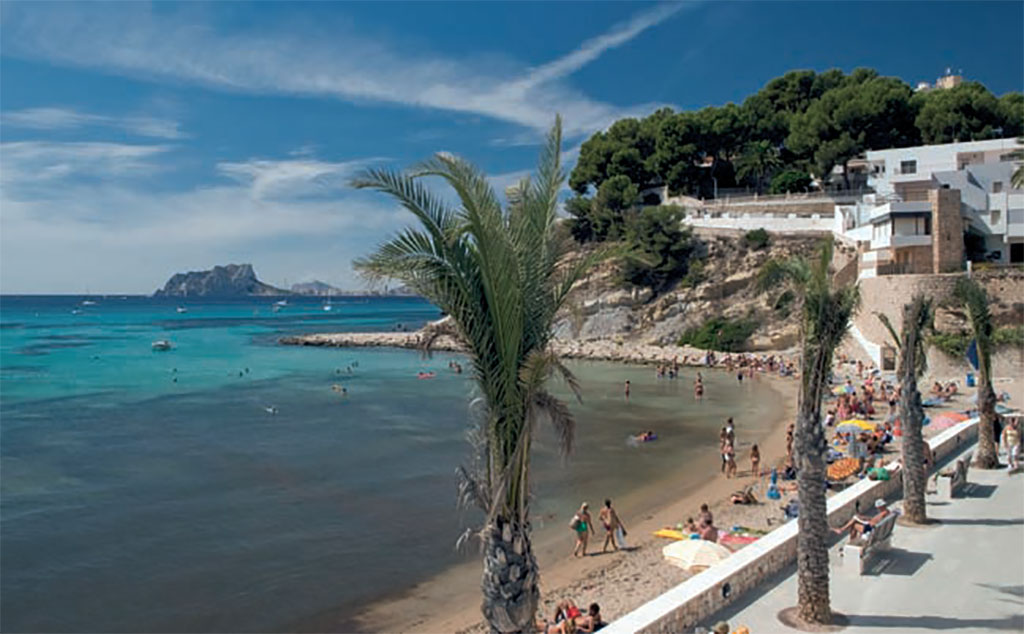 While the landscape and quiet mark the character of most of the coves and beaches selected, what attracts here, what really fascinates in this small cove and its environment is the atmosphere: an atmosphere of calm in which a true tower of Babel of numerous nationalities that find in this cove and in the well-tended and decorated terraces, an ideal place for that pending conversation, that confession and the expression of multiple feelings … The cove is protected practically to the four winds and therefore the waters doze generally calm and insinuating.
The imposing Torre de Cap d'Or is witness to the human wanderings below and its insignificance is silenced by the huge and ever powerful sea. Nearby other wilder and indomitable coves can please those who avoid the agglomerations and look for a piece of loneliness and intimate contact with nature.
From Moraira and for those who have their own boat – although there is also the possibility of hiring this service to local companies – the crossings along the nearby cliff coast are a great alternative being this privileged sector in steep and beautiful landscapes. The end of Moraira, Morro del Tamarit or Cala Llebeig are geographical landmarks to recognize in our marine journey if we follow the coast to the north.

There are also many restaurants where we can get into Mediterranean and international cuisine to complete the enjoyment of our senses.