Exhibition "Picasso and a century of artists"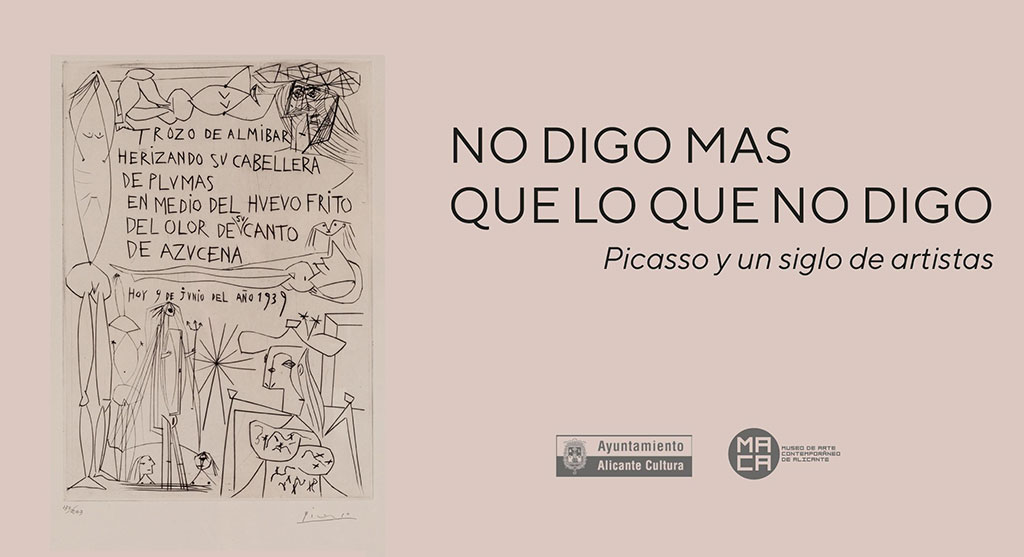 By maca-alicante.es
The exhibition can be visited until the end of the year at the Museum of Contemporary Art of Alicante (MACA)
Pablo Picasso's work covers almost a century of art. At his side, a series of essential artists radically transformed the history of art while blurring the boundaries between figuration and abstraction. The exhibition on display includes drawings, engravings, lithographs and silk screen prints by Pablo Picasso and other artists such as Miró, Dalí, Kandinsky, Arp, Bacon, Delaunay, Chagall, Cocteau, Ernst, Braque, Giacometti, Calder or Ferrant.
Timetable
Tuesdays to Saturdays: from 10:00 to 20:00.
Sundays and holidays: from 10:00 to 14:00.
Location