Guided tours with "Camperola Tours"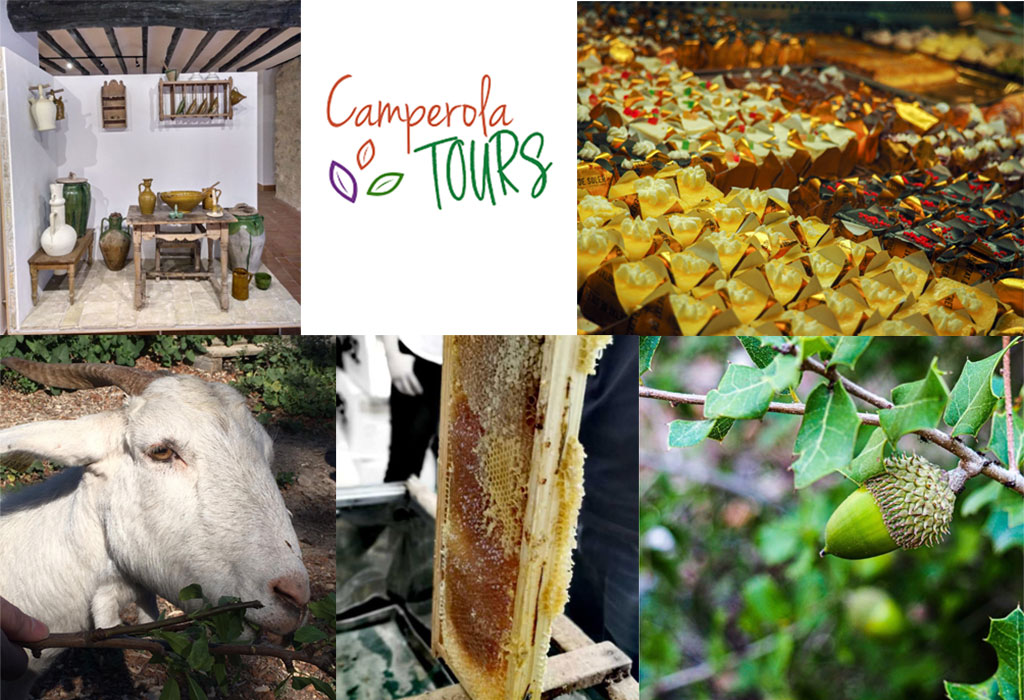 By lacamperola.org
"Camperola Tours" offers you unrepeatable experiences with their guided tours specialised in the environment and local traditions.
The company is committed to highlighting the value of traditional trades and artisan products, local life and gastronomy, as well as environmental preservation.
Enjoy an unforgettable day out with family and friends with one of the five options "Camperola Tours" currently offer:
Honey Route (Cocentaina): Get to know the natural environment of Cocentaina, its historical points and how honey is traditionally produced.
Turrón Route (Biar): Taste first hand "turron" (nougat) made by a family of artisans since 1850 and discover the traditional pottery of this charming village.
Prehistoric Route (Jijona): See the cave paintings with your own eyes, enjoy nature and taste the world´s best organic "turron" (nougat).
Wine Route (Agost): Visit one of the town's most renown bodegas, try some local food and discover the town's pottery tradition.
Shepherding Route (Tibi): join the goats on their daily walk, taste artisan cheeses made from their milk and discover the oldest reservoir in Europe.
Promotional video