This year's guided tours around Cocentaina start now

Por turismococentaina.com
The local tourism service offers four options; two and two active tourism varieties. Different types of tours are alternated each month starting in April and ending in October.
'Del Medievo al Art Deco' (from the Middle Ages to Art Deco): theatrical tour with historical events are told by way of a theatrical representation.
'Conoce la Fiesta Contestana': visit aimed at promoting Concentaina's Moors and Christians festival, its origin and particularities.
'Senderismo botánico' (hiking): a family-friendly guided walk through the sierra de Mariola explaining the botanical species found along the way.
'Rutas Cicloturísticas' (bike tours): discover new bike routes the town has to offer using electric mountain bikes.
Programme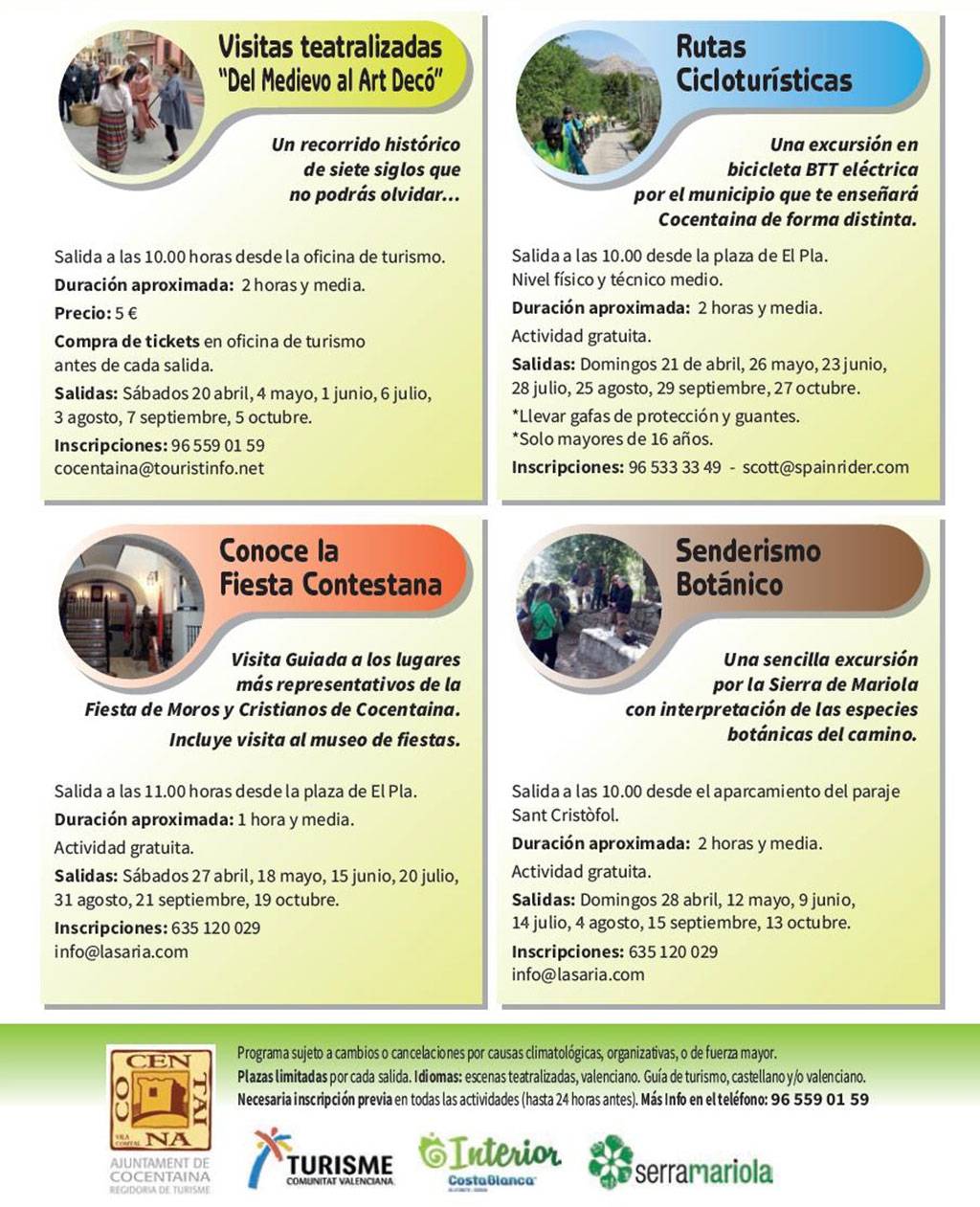 Location
Visits