'La Nucía Food Truck Festival 2019'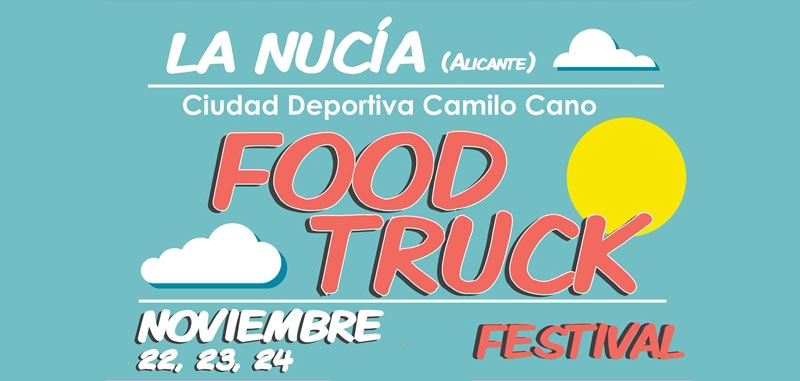 By ciudaddeportivacamilocano.com
The second edition of this gastronomic festival takes place at the Ciudad Deportiva Camilo Cano in La Nucía (Alicante) from 22 to 24 November.
This year at 'La Nucía Food Truck Festival 2019' 6 trucks will offer different culinary proposals with elaborate dishes for all.
At the event, free of charge, visitors may enjoy live music, sport activities, magic shows and entertainment for children.
Timetable
Friday, from 18:00 to 00:00.
Saturday, from 12:00 to 00:00.
Sunday, from 12:00 to 22:00.
Programme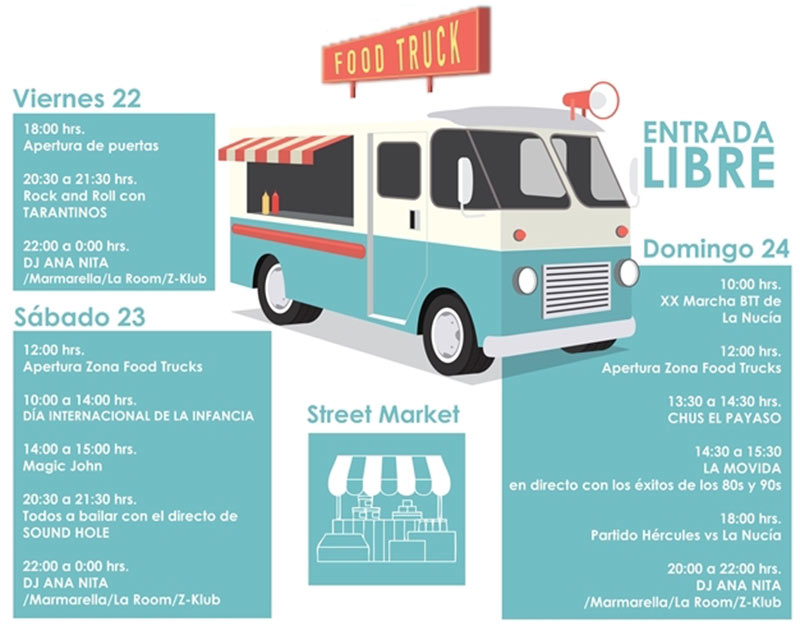 Location