La Nucía-Mediterranean Rally 2021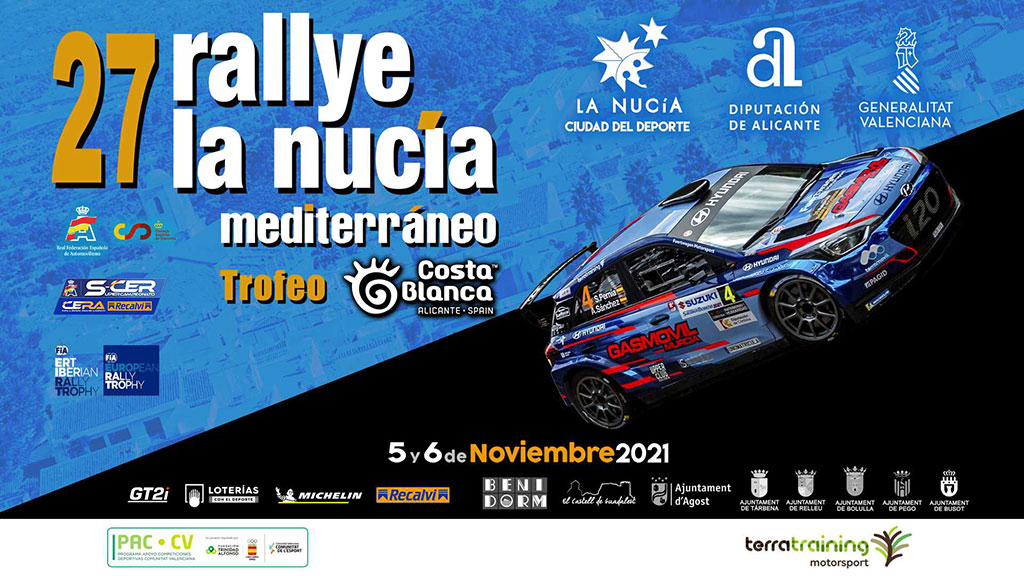 By rallyelanucia.com
Visit Costa Blanca on 5 and 6 November to enjoy this car race!
This is the sixth consecutive year La Nucía hosts a national rally. This year it is the twelfth round of the "Supercampeonato de España de Rallyes" (Spanish rally superchampionship).
The rallye will run through 35 mountain municipalities of Alicante, with a total of 526 kilometres, of which 151 will be of competition in 9 spectacular sections.
"Safe sporting" is ensured for all with all safety and health protocols put into place.
Timetable
Friday: from 8:00 to 23:15.
Saturday: from 8:00 to 21:00.
Location