Redován (Alicante) inaugurates the longest via ferrata on the Costa Blanca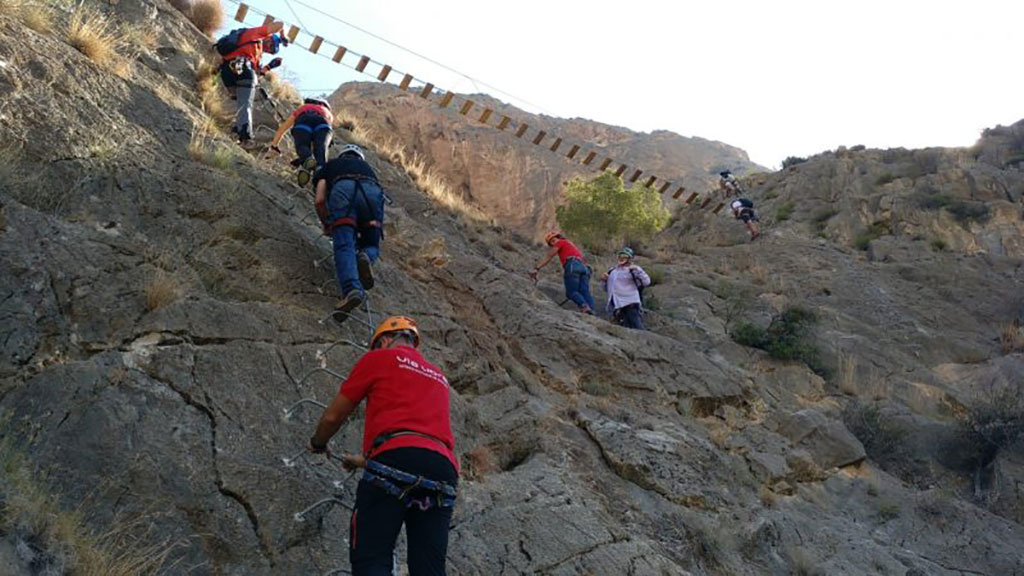 By redovan.es
The end of August saw the inauguration of the 700 metre equipped ferrata and additional 200 metre long trail.
The 'Sierra de Redován' is already one of the most visited spots for mountain sports enthusiasts on the Costa Blanca. This area already has 95 official climbing routes, and with this new attraction aims to further promote mountain tourism and make the town a reference point for climbers.
The itinerary includes four hanging bridges; two wooden and two cable ones. The longest bridge is 42 metres long and hangs 135 metres above the ground, offering unique views of the Vega Baja.
The route is divided into two options; an accessible one for families and youngsters and a more difficult one for experts, which ends at Pico del Aguila (the mountain peak).
The facilities are set at the foot of the mountain, just behind the municipal swimming pool, offering easy access; a great advantage over other via ferratas.
Location