'El tesoro de Villena' (treasure of Villena)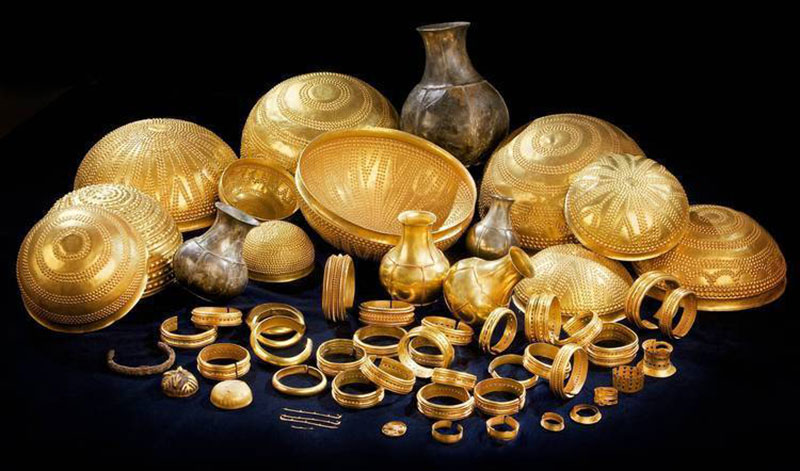 By turismovillena.com
Hidden in Villena (Alicante) is the most important golden dish in Spain and one of the largest sets of prehistoric goldsmithing in Europe.
This extraordinary treasure, found in Villena in December 1963, consists of a royal set of dishes made up of sixty gold pieces (mostly bowls, bracelets and bottles), together with three silver bottles, an iron bracelet, an ornate iron top trimmed with gold and an amber-gold button.
Visit this over 3 000 year old treasure the 'El tesoro de Villena', at its permanent exhibition at the José María Soler Archaeological Museum in Villena.
Timetable
Location
Visits