Active tourism with "Trail Natura" (Onil)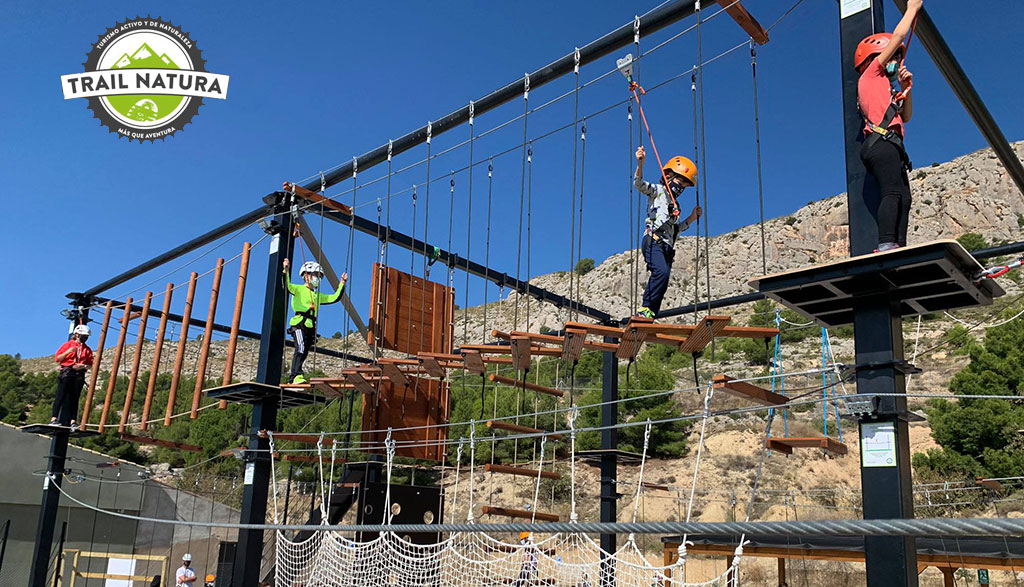 By trailnatura.com
Live an experience in the heart of nature with this active tourism company located in Onil, in the interior of the province of Alicante.
"Trail Natura" was created with the aim of making you enjoy nature at the same time as you learn about it, thus making your experience unforgettable.
They offer different activities, adapted to the capabilities of each person, so you can choose the duration, distance and technical complexity of the activity that suits you best.
The activities on offer include an adventure park, routes and mountain bike hire (mtb or e-mtb), climbing, via ferrata, canyoning, caving, kayaking, hiking, orienteering and multi-adventure (where you can combine several activities in the same place).
Location