Visit 'Onil es Mostra', a great showcase of Onil's leisure, cultural and commercial offer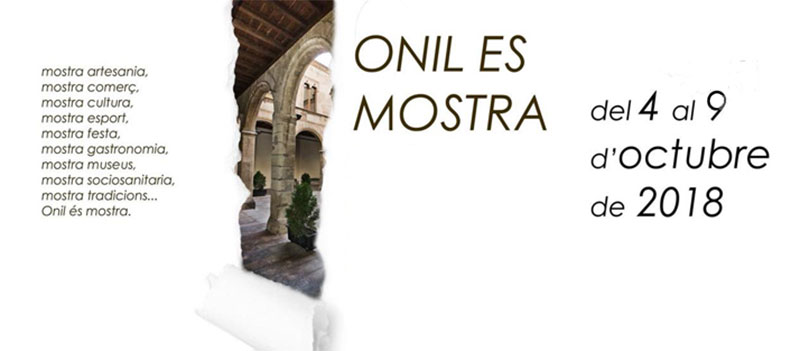 By onil.es
'Onil es Mostra' is a great event for everyone combining tourism, sport, good, commerce, culture and local heritage.
At the fair, which runs from 4 to 9 October around the Palacio-Fortaleza del Marqués de Dos Aguas, you will find typical local dishes and be able to follow a tapas route.
Museums will open their doors for the occasion and there will also be workshops, exhibitions, talks, a dedicated area for kids including attractions and activities, folk dances, a short film festival, an organised hike visitors may sign up for, a "correfocs" (event with fireworks) and a rock concert.
Programme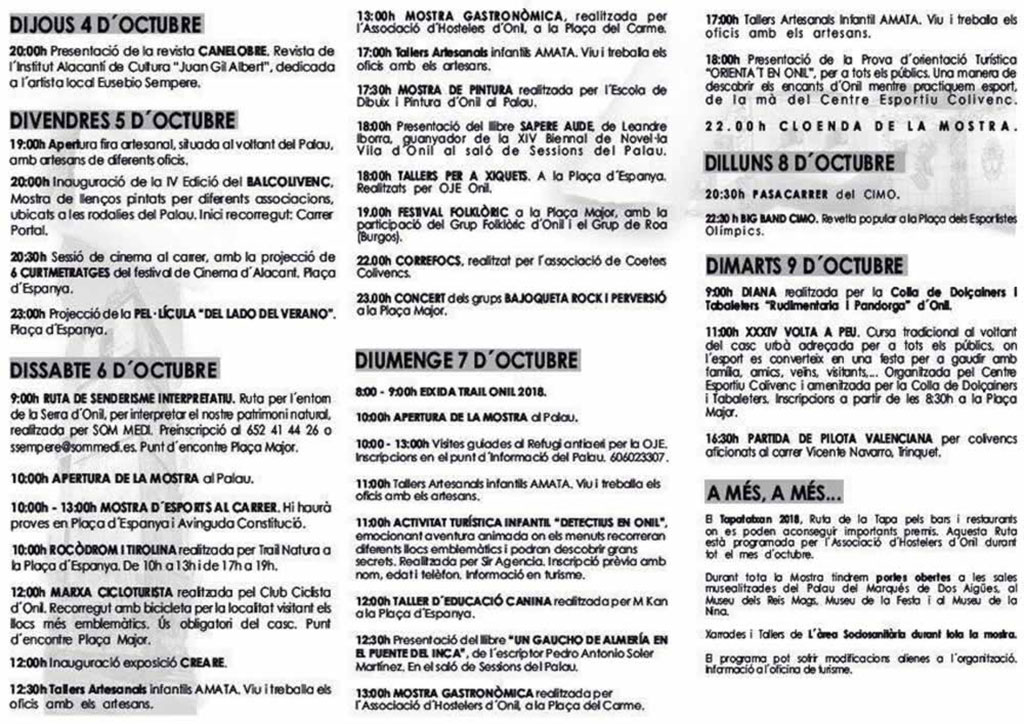 Location