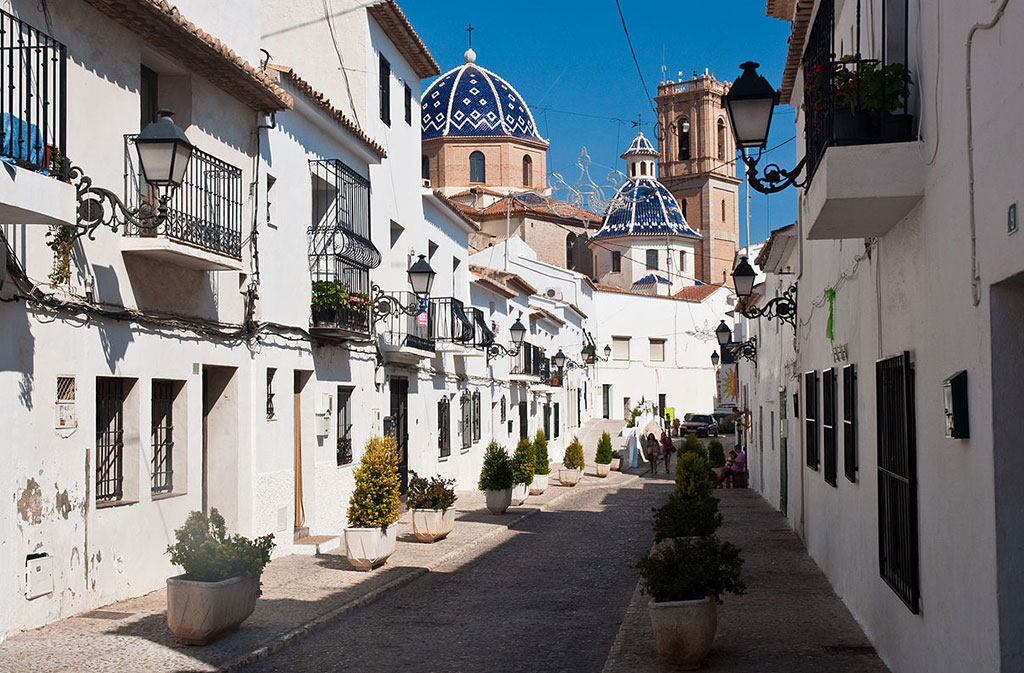 Located on a hillock, the town of Altea dominates a large sector of the Costa Blanca. Its steep streets, its whitewashed buildings, paved streets, roundabouta, viewpoints; a whole set where art, crafts and gastronomy merge like nowhere else on the Costa Blanca.
Its more than eight kilometers of coastline and the prodigious Sierra de Bèrnia rising above the horizon produce a combination of landscapes with the sea and the mountains as protagonists that has always attracted many local and foreign tourists.
But Altea has gone a step further and has been able to bring cultural manifestations of all kinds, integrate people from other latitudes and still maintain its deepest essence.
In the vicinity of the town, and as a vestige of a past dominated by agriculture, we find the quiet Altea la Vella, strategic point to start activities in the Sierra de Bèrnia. In the foothills of the sierra, a paradise for hikers and lovers of the natural, the intriguing Fuerte de Bèrnia, built by Philip II in 1562 to defend the coast of the pirates and prevent the Moorish revolts at the same time.
In the distance the visitor's attention attracts the cobalt blue dome of his parochial church converted into an icon, an authentic symbol of the coast not only of Alicante but of the entire Costa Blanca.