Spa with "Hotel SH Villa Gadea" (Altea)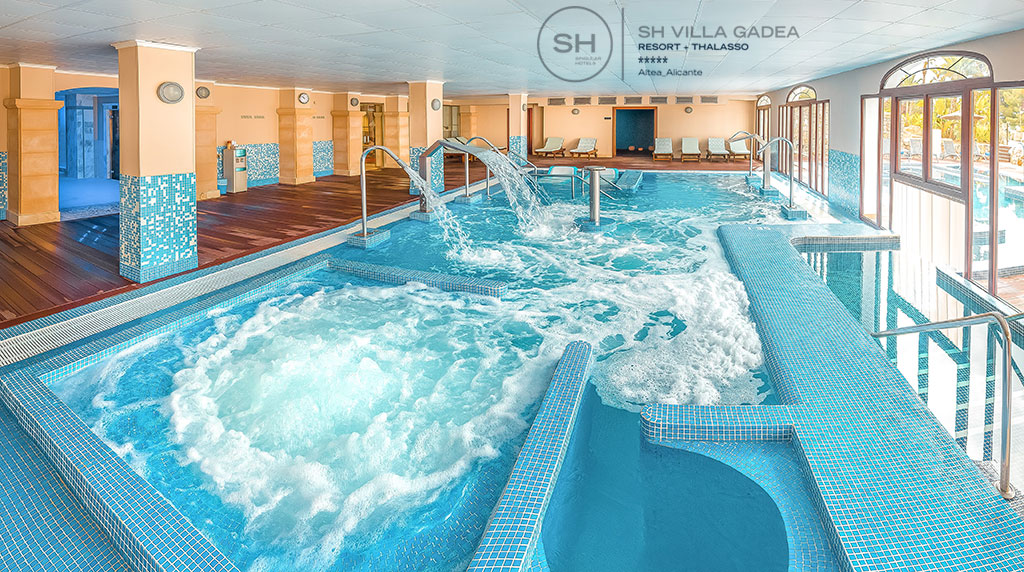 By hotel-villa-gadea.com
Get ready to feel the real pleasure relaxing body and mind in this exclusive spa, an oasis of relaxation located in a privileged enclave facing the Mediterranean Sea, the town of Altea.
The "Salux Thalasso-Spa" has for your enjoyment the Thermal Circuit which consists of a heated thermoludic pool with a counter-current river, geysers, jacuzzi, waterfalls, bubble beds, pressure jets and massages. You can also enjoy aroma, contrast and spray showers, Turkish bath or hammam, Roman bath, Finnish sauna, ice grotto and relaxation room with ecobar.
On the other hand, you can also access its complete gym with the most sophisticated cardio-fitness equipment and the beauty area, where you will find the most exclusive natural treatments based on the use of sea water, algae, salts and mud.
Timetable
Friday: from 13:00 to 21:00.
Saturday: from 10:00 to 21:00.
Sunday: from 10:00 to 24:00.
Location