Benidorm recreates the Normandy landing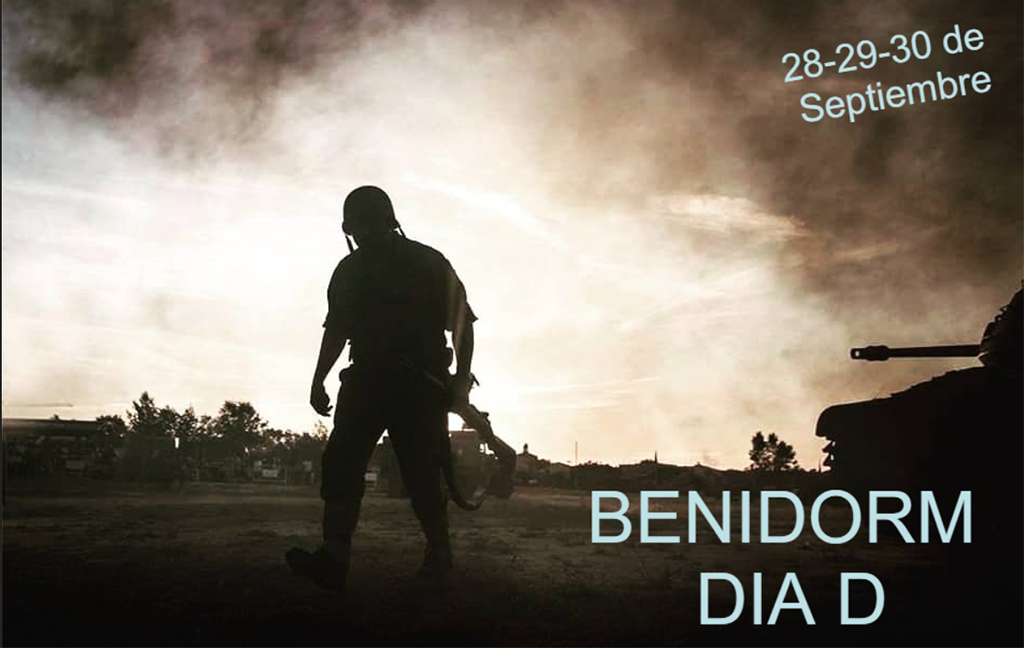 By #Asociación-Codex-Belix
This Saturday 29 September marks the 74th anniversary of 'D Day', the fight so key for ally victory in WW II. This historical fight will be re-enacted on the same date at 19.30 on Benidorm's Poniente beach.
This is the only re-enactment of its type in Europe and almost 400 people, dressed in identical replicas of suits, helmets and rifles will simulate D Day fighting whilst hiding in bunkers and trenches.
An original 12m long Higgins boat will cross the sea escorted by vintage airplanes, cannons and machine guns and a Spanish Navy warship will also take part of the action.
Access to the beach to enjoy the show is free of charge with stands set up for the public to get a better view.
There will also be other activities over the rest of the weekend from Friday 28 to Sunday 30 September such as military exhibitions, parades with classic vehicles from WWII times, parachute displays, musical performances or recreations of war camps. Another attraction will be the recreation of the 'Café Paris 1944', turning one of the town squares into Paris as it was during German occupation. The 'Operation Avalanche' will also be re-enacted to commemorate the allied invasion of Italy during WW II.
It is foreseen that this event, now on its thirteenth edition, will be followed live by around 50 000 tourists. The organiser is the association of historical recreations 'Codex Belix'.
Programme of events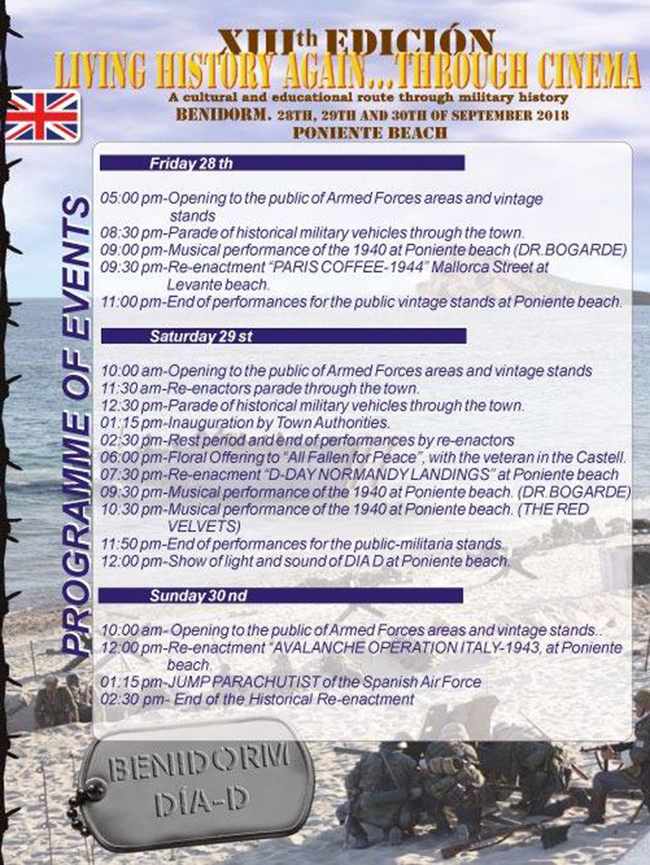 Location