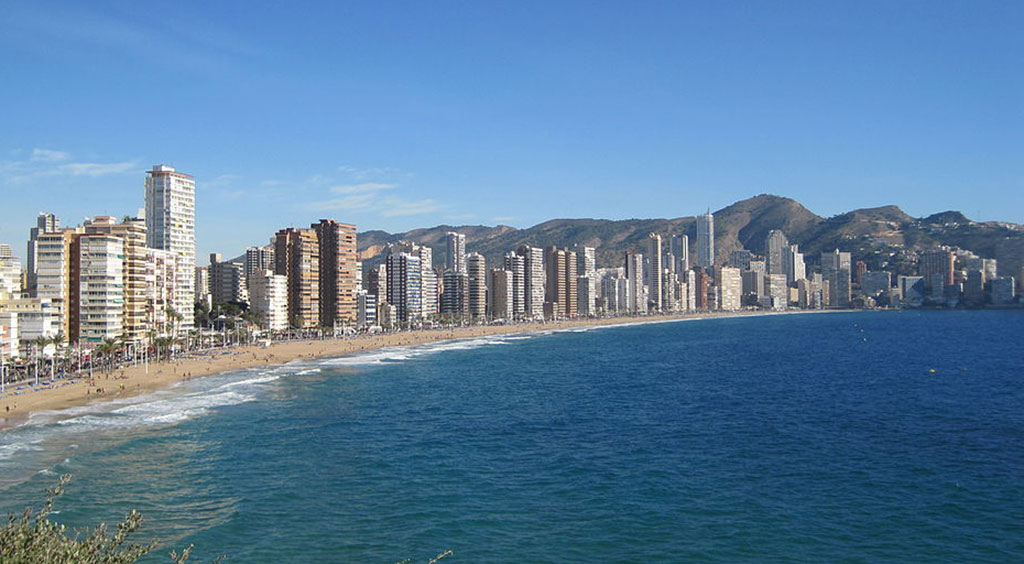 Located in a privileged orientation, sheltered from the Serra Gelada Natural Park, the town looks at the Mediterranean, directly at its heart, at its essence and expresses every minute of sun for the joy and enjoyment of locals and foreigners.
Its magnificent beaches, varied hotel offer for all tastes and the enviable vitality that it enjoys throughout the year, are its soul and motor, constituting an example that other coastal towns of the Mediterranean try to imitate … without achieving it.
Despite the image of very dense urban concentration that Benidorm evokes, we can still find highly valuable and unique terrestrial and marine paradises, exceptionally preserved, close to the urban core. We refer to the Serra Gelada to the north and the islet of Benidorm and its associated seabeds that attract divers from all over Europe.
Its beaches, of unsurpassed quality, cleanliness of its fine sands and careful care at any time of the year are its main asset and attraction for tourists who, for thousands, visit the town, walk its bustling walks, delves into the local or international gastronomy or get carried away by the varied offer of shows, golf, theme and water parks and a long etcetera.
A small Manhattan on the edge of the warm and suggestive Mediterranean: does anyone give more?